 Investment Research
Digital Market Intelligence for Investors
Make calculated investment decisions based on digital data
Benefits
Uncover Untapped Opportunities
Identify fast growing companies or rapidly expanding industry verticals via their digital marketing landscape.
Monitor Trends
Stay on top of digital market trends by analyzing daily changes in websites and apps, going back up to 36 months.
Run Digital Due Diligence
Complement your financial models with digital data KPIs, including industry and competitive analysis.
Predict Winners
Recognize opportunities and risks early on by evaluating online traffic share, quality of traffic and brand health.
Measure Brand Health
Reveal the brand awareness of a company by analyzing the breakdown between earned and paid traffic to its site.
Monitor Online Performance
Track the online performance and digital footprint of your portfolio and benchmark them against competitors.
Capabilities
Industry Analysis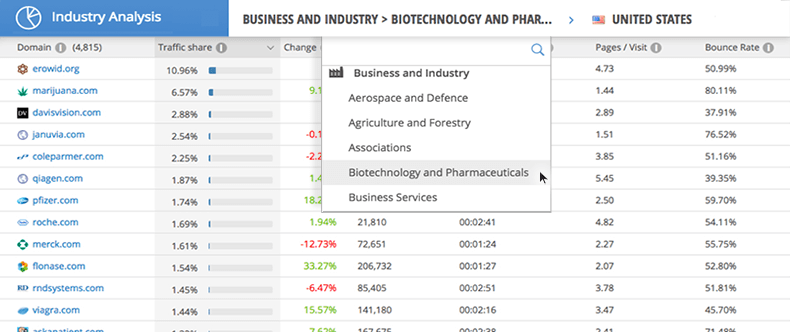 Industry Analysis lets you understand the online landscape of any industry, in any country, including top traffic sources, market size, MoM growth and leaders.
Website Analysis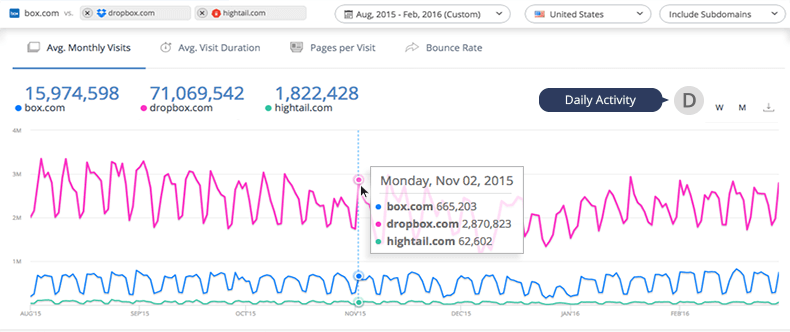 Website Analysis tracks any website's daily desktop and mobile activities, including traffic volume, engagement rates, sources, geographic distribution and audience interests.
Geographic Distribution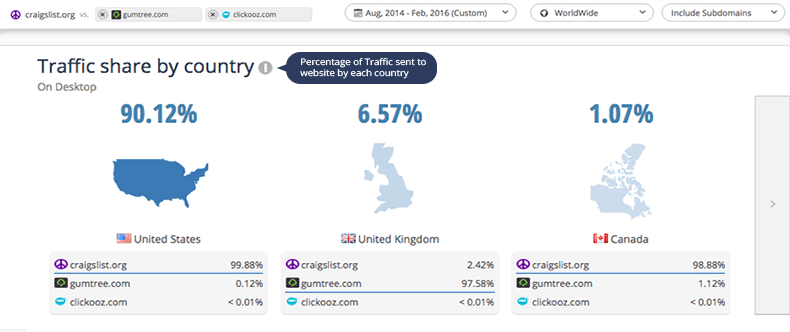 Geographic Distribution lets you see how any given website performs in each country. Benchmark against competitors to assess market share and position.
Popular Pages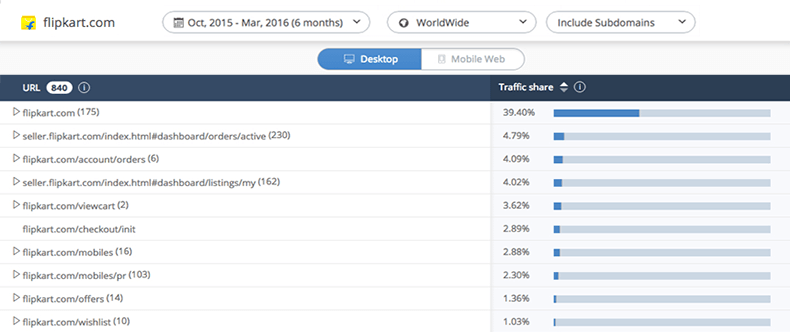 Popular Pages shows the most visited pages on a site, helping you to understand its conversion funnel, popular products and users' interests.
App Analysis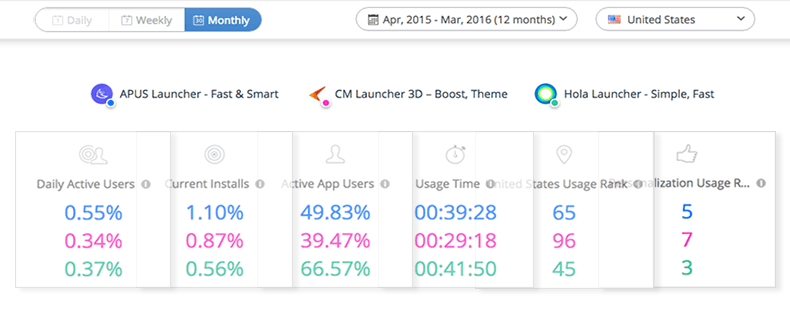 App Analysis allows you to qualify any app by accessing its rank, audience interests, traffic sources, engagement and retention rates.
Historical Data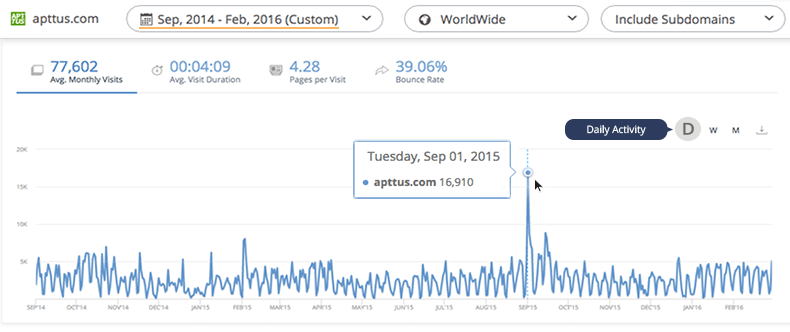 SimilarWeb lets you access data going back up to 36 months. Use Historical Data to run MoM, QoQ and YoY analyses.