 Marketer
Make Data Driven Marketing Decisions
Improve your strategy and campaigns with digital marketing intelligence
Benefits
Scale Your Business
Discover expansion opportunities in new markets or through new traffic channels by analyzing industries and competitors
Map Your Competitive Landscape
Identify the biggest players in each industry, understand their market share and discover their growth strategies
Build Winning Strategies
Craft successful marketing plans based on the proven track records of leaders in your field
Benchmark Performance
Discover your position in the market by comparing key digital metrics with direct competitors and leading companies
Optimize Audience Targeting
Find out which audiences are most likely to show interest in your business and how to best connect with them
Capabilities
Industry Analysis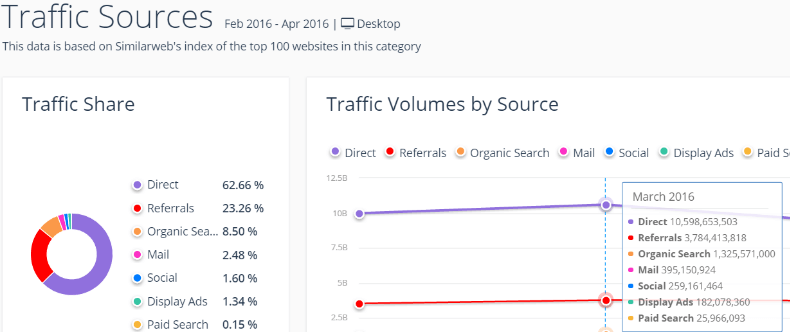 Industry Analysis reveals the analytics behind entire industries and markets, including traffic channels, trends and leaders. Use this to discover opportunities and threats.
Website Analysis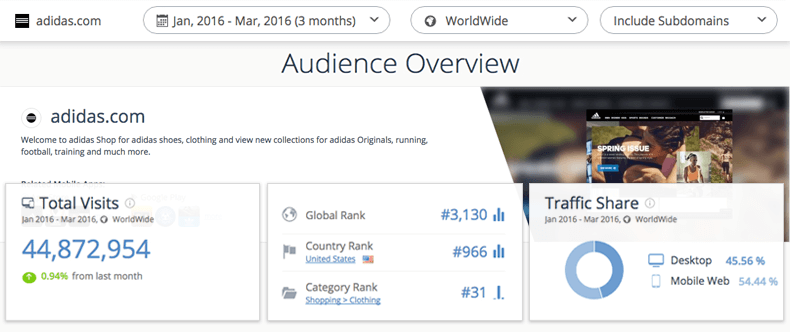 Website Analysis reveals the analytics behind any website, including traffic volume, change over time, engagement rates and desktop vs. mobile web distribution.
Traffic Sources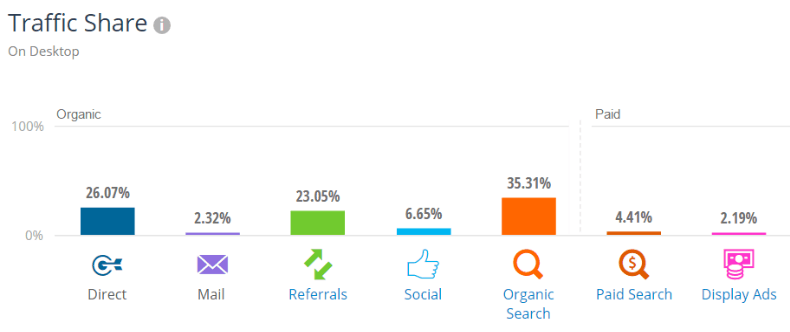 Traffic Sources shows the distribution of traffic between channels, including direct, search, referrals, social and display ads.
Search Traffic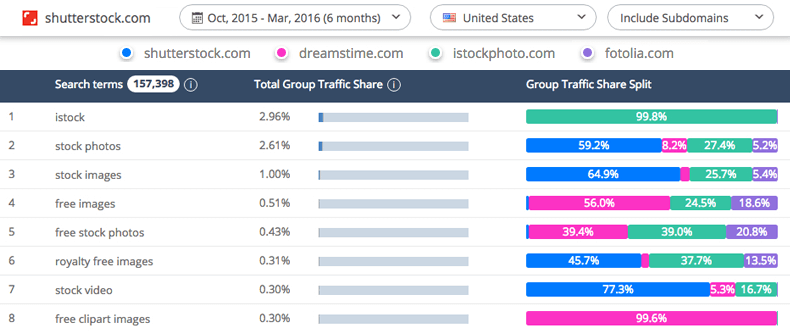 The Search Traffic provides an analysis of paid and organic search channels, including referring keywords, traffic share, landing pages, position on search engines and search ads.
Popular Pages The Popular Pages feature reveals the most visited pages on a site and their traffic share. Use this to reveal competitors' organic and paid campaign strategies and their performance.