 Media Buying
Market Research for Smart Media Buys
Research and discover quality traffic sources and build a successful media buying strategy
Benefits
Discover Relevant Ad Networks
Grow your audience reach by discovering ad networks sending traffic to a particular industry, niche, or market.
Evaluate Potential Publishers
Evaluate publishers based on traffic volume and quality, traffic sources and associated sites or apps.
Audit Existing Ad Networks
Monitor your ad networks by accessing and analyzing lists of publishers they use to send you traffic.
Optimize your Ad Creative
Explore which campaigns your competitors are running, including associated banners and landing pages.
Increase ROI
Build effective landing pages by learning which of your competitors' pages receive the most traffic.
Get Better Results on Mobile
Evaluate advertising opportunities on apps by analyzing publishers' installs, DAU, engagement and audience interests.
Capabilities
Display Ads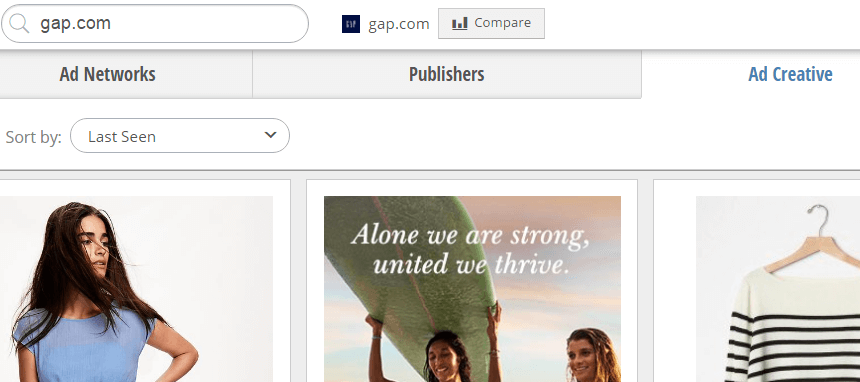 Display Ads includes lists of ad networks, publishers and ad creative used by your competitors. Use this to optimize your own campaigns.
Traffic Overview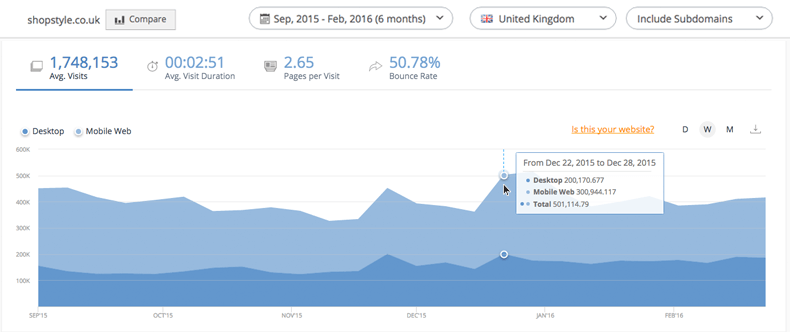 Traffic Overview showcases a given website's most important metrics needed to evaluate its quality: desktop vs. mobile web, traffic distribution, engagement rates and visits over time.
Audience Interests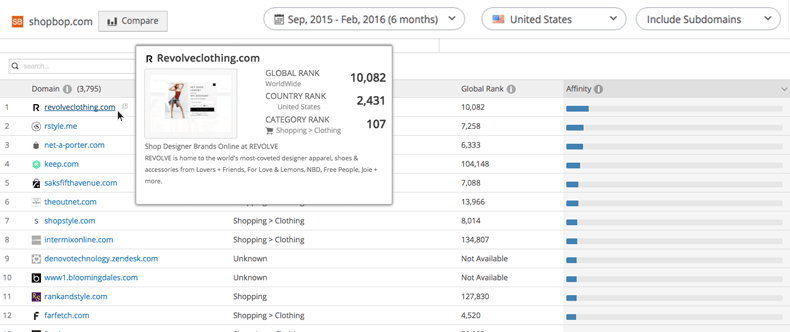 Audience Interests shows the sites users visited before and after visiting your own or competitors' sites. Use this feature to diversify and scale up your media buy.
Popular Pages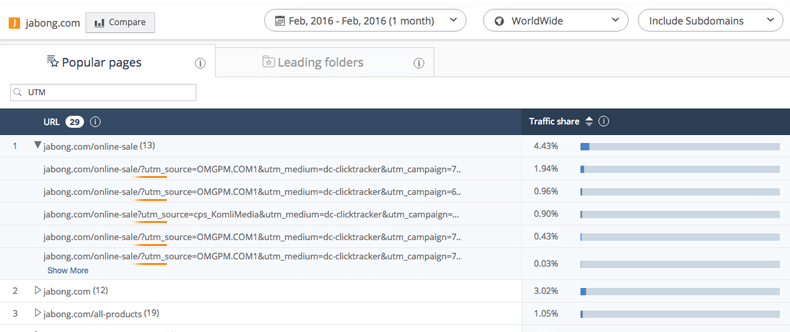 The Popular Pages feature showcases a website's most visited pages. Use this feature to optimize your ad targeting and landing pages for optimal conversion rates.
App Analysis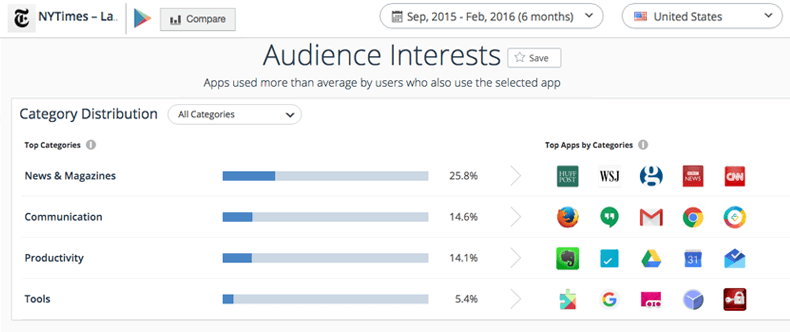 App Analysis shows competitors' traffic sources, rank, engagement rates, audience interests & retention. Use this to track competitors' user acquisition strategies.