 Mobile App Marketing
Market & Competitive Intelligence for Mobile Apps
Increase discovery and retention for your mobile apps with actionable insights
Benefits
Create a Winning ASO Strategy
Achieve top in-store visibility for your app by uncovering keywords driving traffic to similar and competing apps.
Optimize your Campaigns
Advertise on apps and websites that are already generating quality traffic to apps in your industry and market.
Expand to New Markets
Enter new markets with a clear understanding about their size, leading players and best entry points.
Discover Emerging Apps
Track apps daily in local markets and discover newcomers, investment opportunities and potential threats.
Benchmark Performance
Evaluate your app's performance against competitors to uncover weak points in your retention and engagement efforts.
Capabilities
Referring Keywords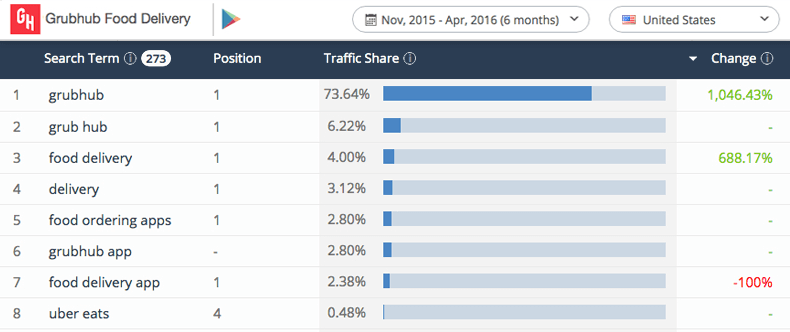 The In-Store Keywords feature uncovers all keywords referring traffic to similar or competing apps. Use this feature to uncover keywords most often used by your target audience.
App Engagement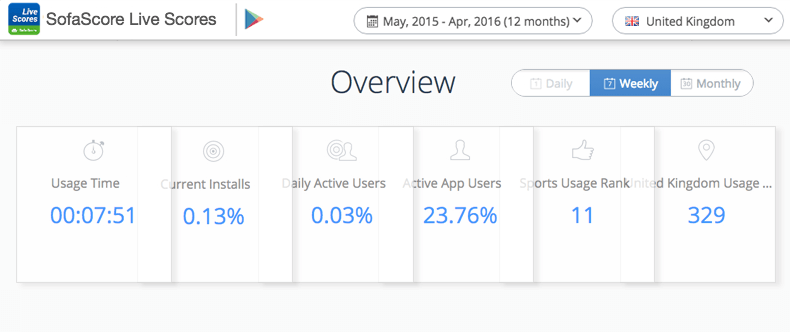 App Engagement shows an app's current installs, active users and usage time. Use it to track the effectiveness of app updates and retention efforts, or to evaluate potential investments
Usage Analysis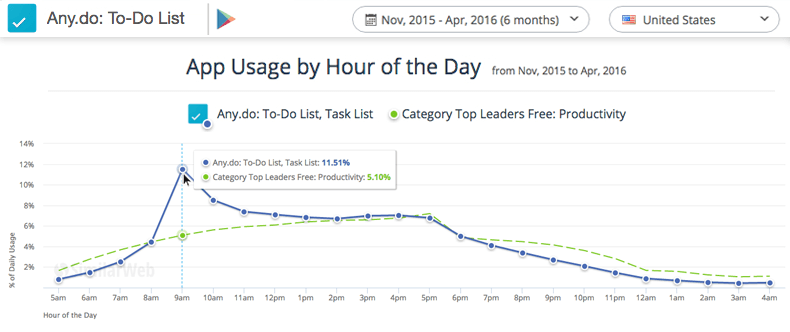 The Usage Patterns feature reveals an app's usage by day of the week and hour of the day. Use it to reveal the peak usage times of your competitors.
App-Store Analysis
App-Store Analysis shows the distribution of in-store & external traffic sources to an app store-page. Use this to discover effective user acquisition strategies used by competitors.
Audience Interests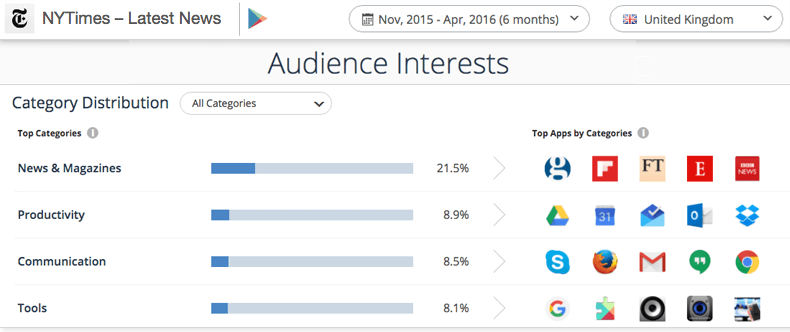 The Audience Interests feature reveals apps are commonly used by the same users as the analyzed app. Use it to explore potential in-app advertising opportunities and partnerships.
App Category Analysis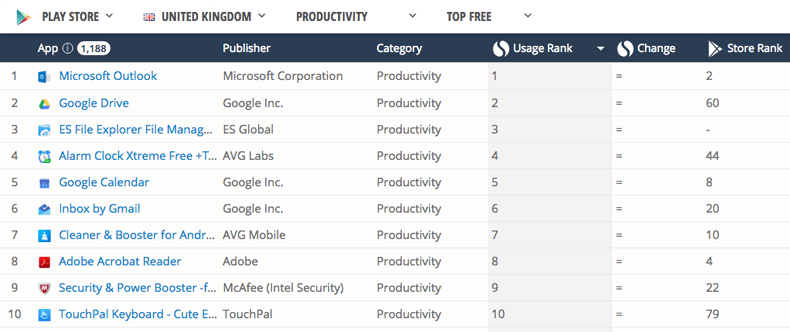 App Category Analysis shows the leading iOS and Android apps based on store rank and engagement. Use it to understand the competitive landscape when exploring new markets.