 SEO
Competitive Intelligence for SEO
Research and discover successful SEO practices to grow your organic search traffic
Benefits
Understand your Market
Build an SEO strategy by uncovering the most popular sites & keywords driving traffic to your industry or market.
Analyze Competitors' Keywords
Uncover the keywords sending the most traffic to your competitors and fine tune your own strategy to improve performance
Analyze your Own Keywords
Evaluate your Search activities by analyzing google 'not provided' keywords driving traffic to your own website.
Track Changes Over Time
Monitor and benchmark changes in search results by tracking keywords' traffic share and position on SERP over time.
Build a Winning Content Plan
Discover trending topics based on top referring keywords and the top visited pages in sites of leaders in your industry.
Earn Links in Authority Sites
Boost search rankings by discovering and partnering with authority websites that can generate relevant, quality traffic.
Capabilities
Top Keywords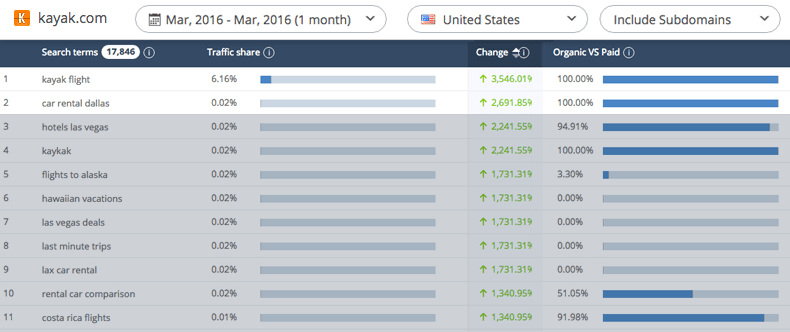 The Top Keywords section reveals keywords that have generated the most traffic to sites in a specific industry and a market. Use this information to start building keyword groups.
Search Traffic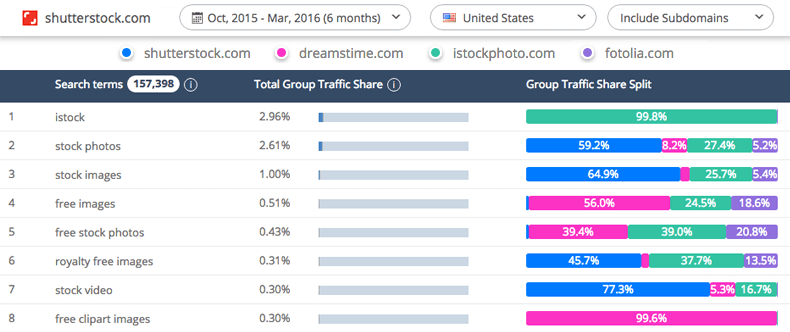 Search reveals referring keywords to your own and competitor's site, including the traffic each keyword generated, its position on SERP, its landing page, search volume and average CPC.
Popular Pages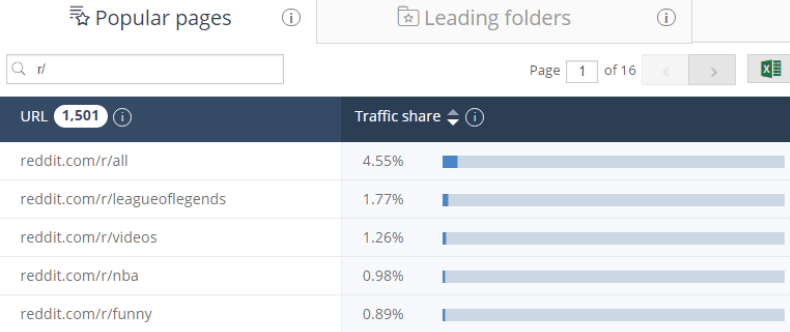 Popular Pages shows the most visited pages on a given site and the traffic share for each page. Use this to optimize your content and onsite-optimization strategies.
Referral Traffic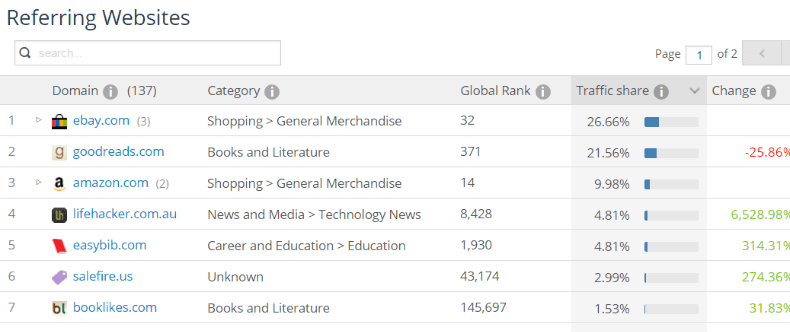 Referrals shows domains referring traffic to any given site and the traffic they generated. Use this to find authority link partners that are also likely to send traffic to your site.
Position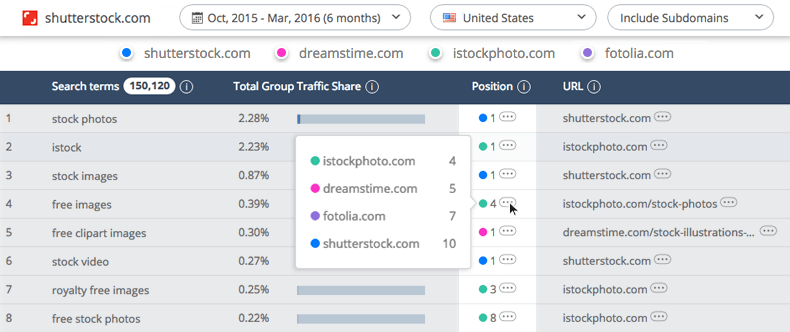 The Position metric shows the position and ranked landing page on SERP, for each keyword referring traffic to the given site. Use this feature to track and optimize SERP ranks.