Travel
Market Intelligence for the Travel Industry
Gain insight into Tourism sites & apps and build your own strategy for digital success
Benefits
Increase Bookings & Revenue
Find out how successful competitors drive new bookings; Deploy winning strategies, and avoid costly mistakes.
Partner with Key Players
Discover & qualify popular OTAs, new publishers, and key bloggers in both international and local markets.
Reach Interested Audiences
Discover the top interests of frequent travelers, and create successful campaigns that they'll love.
Understand Seasonal Demand
Predict popular travel destinations for any period and in any local market based on data trends from the last 36 months.
Optimize your Content Daily
Discover this month's top destinations & trends by analyzing your competitor's most popular site pages and search terms.
Capabilities
Traffic Distribution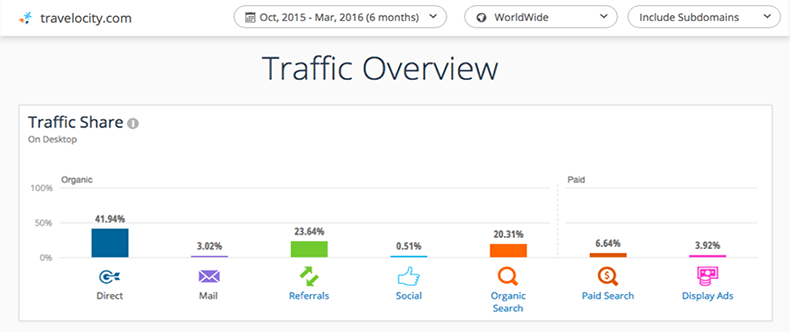 Traffic Sources shows the distribution of traffic between: direct, referrals, search, display ads, social & email. Use this feature to learn which channels you should pursue.
Search Traffic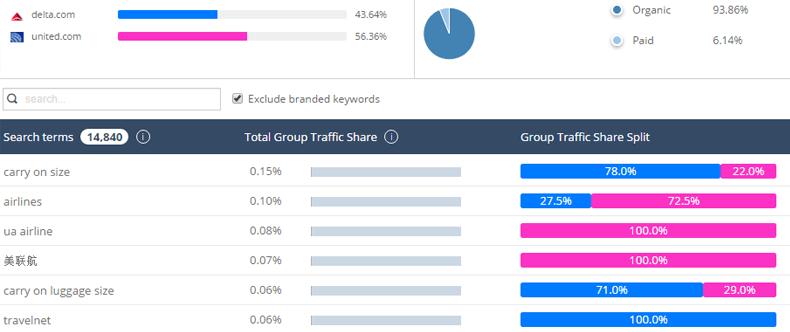 Search reveals all referring keywords, including Google's (not provided), along with their traffic share, rank and landing pages in organic and paid search.
Popular Pages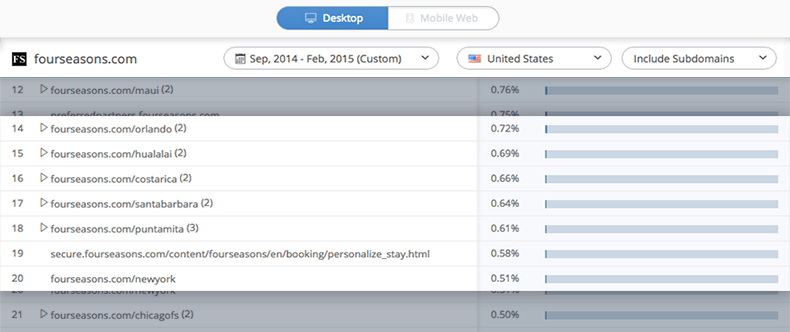 Popular Pages gives access to any site's most popular pages, including product, article, purchase success and campaign landing pages. Use this feature to improve your users' journey.
Mobile Web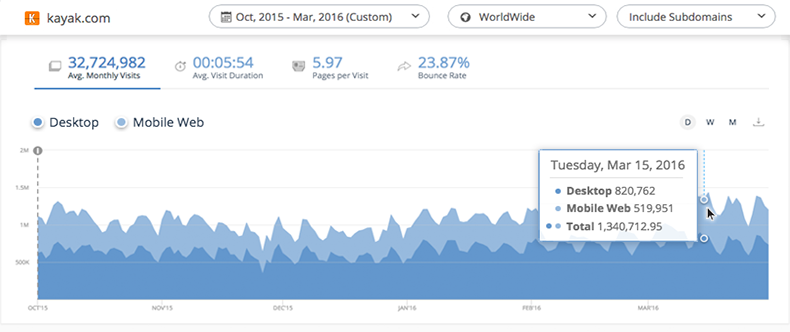 Mobile Web lets you see the distribution of traffic between desktop and mobile web, including visits and engagement over time. Use this to prioritise your cross-device efforts.
App Analysis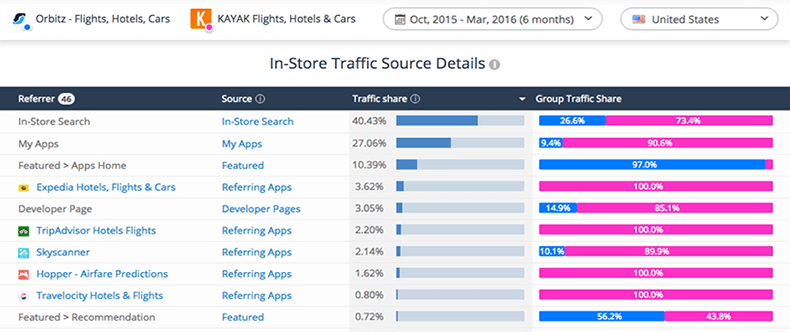 App Analysis shows engagement rates, traffic sources, local ranks and referring keywords. Use this to analyze competitors' apps in every market & devise your own app strategy.
Industry Analysis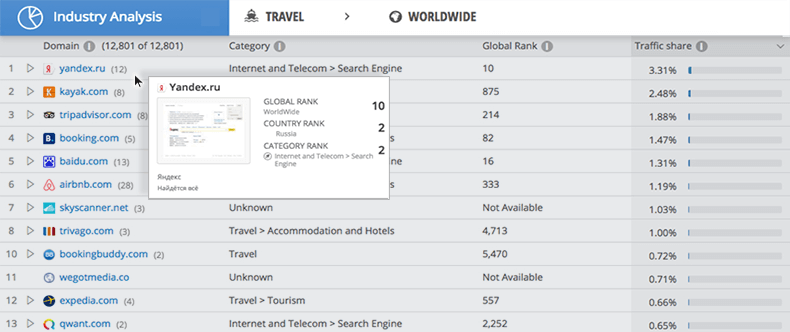 Industry Analysis offers a bird's eye view of entire industries & markets, showing the top referring sites and industry leaders. Use this to learn about trends in the Travel world.