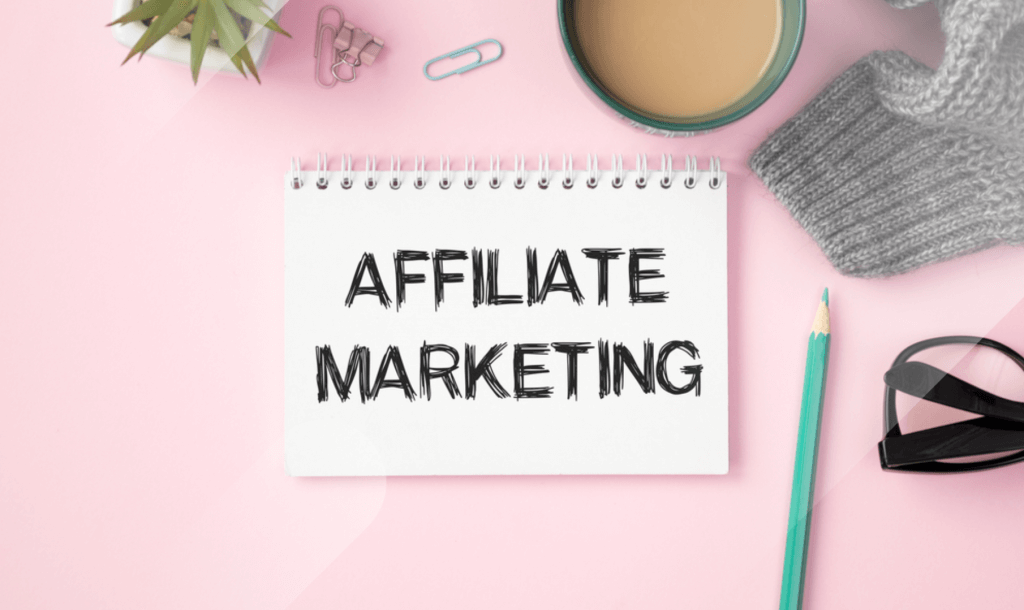 Marketing Intelligence
How to Find the Best Niche for Affiliate Marketing in 2021
June 10, 2021
| Updated August 17, 2022
The power of affiliate marketing starts with you. After all, you make it much easier for people to take the plunge and buy when you back a product or service. 
Beyond supporting valuable products, affiliate marketing can benefit affiliates and even customers (in some niches). In order to really make money online with an affiliate marketer, you need to find a lucrative niche that makes sense for you.
So, what are the best affiliate marketing niches for you to bring in the most passive income? Here we'll help you answer that question, but first, let's take a deeper look at affiliate marketing.
What is affiliate marketing?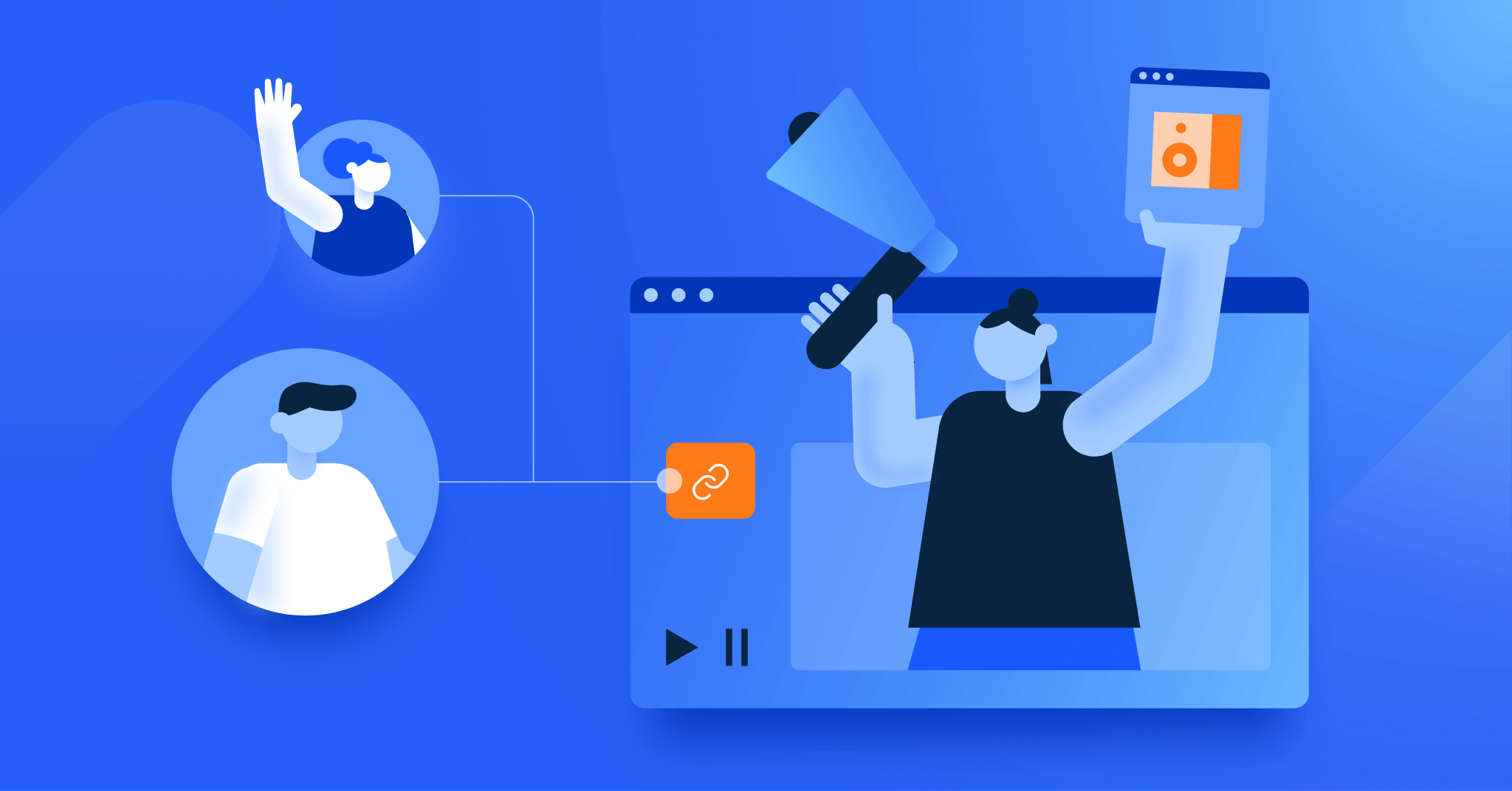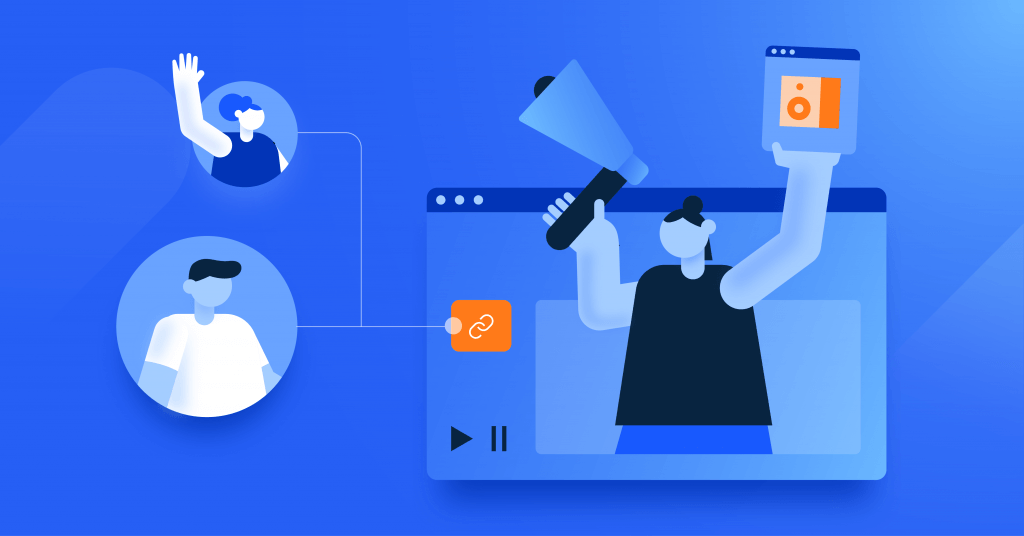 Affiliate marketing is the process of promoting products or services and earning a commission. Bloggers, marketers, and businesses can use affiliate marketing to showcase products they enjoy using.  
The affiliate spreads the word about a product and receives a commission from every sale.

Video viewers, readers, and even friends are the people who click on an affiliate link and purchase. They sometimes get a discount as well.  

The seller creates an affiliate or

referral

program to get more affiliates on board.  
Depending on the niche, the degree of involvement of either of these parties changes. For instance:
In the beauty industry, consumers generally know that some brands offer discounts through their affiliates. So they will sometimes go the extra mile to find an affiliate website link and land a better deal. Meanwhile, in the SaaS industry, the competition among software vendors is so intense that they'll aim to provide the most appealing deal to get you (the affiliate) to promote their tool over others – because it's worth it.
Here are five steps to help you find the best
affiliate marketing niche
for you: 
1. Research niches  
A niche generally describes an industry of similar products or services that attracts the interest of a particular set of people.
Start with industries you're already active in and you are known for. List the tools and services you use the most and find valuable. Is Canva your go-to for creating designs for your social media posts? That's "graphic design apps" for you. Crazy about Grammarly? That's the super competitive "blogging tools."
Other classic sources to utilize for ideation are Pinterest and Amazon's extensive department directory.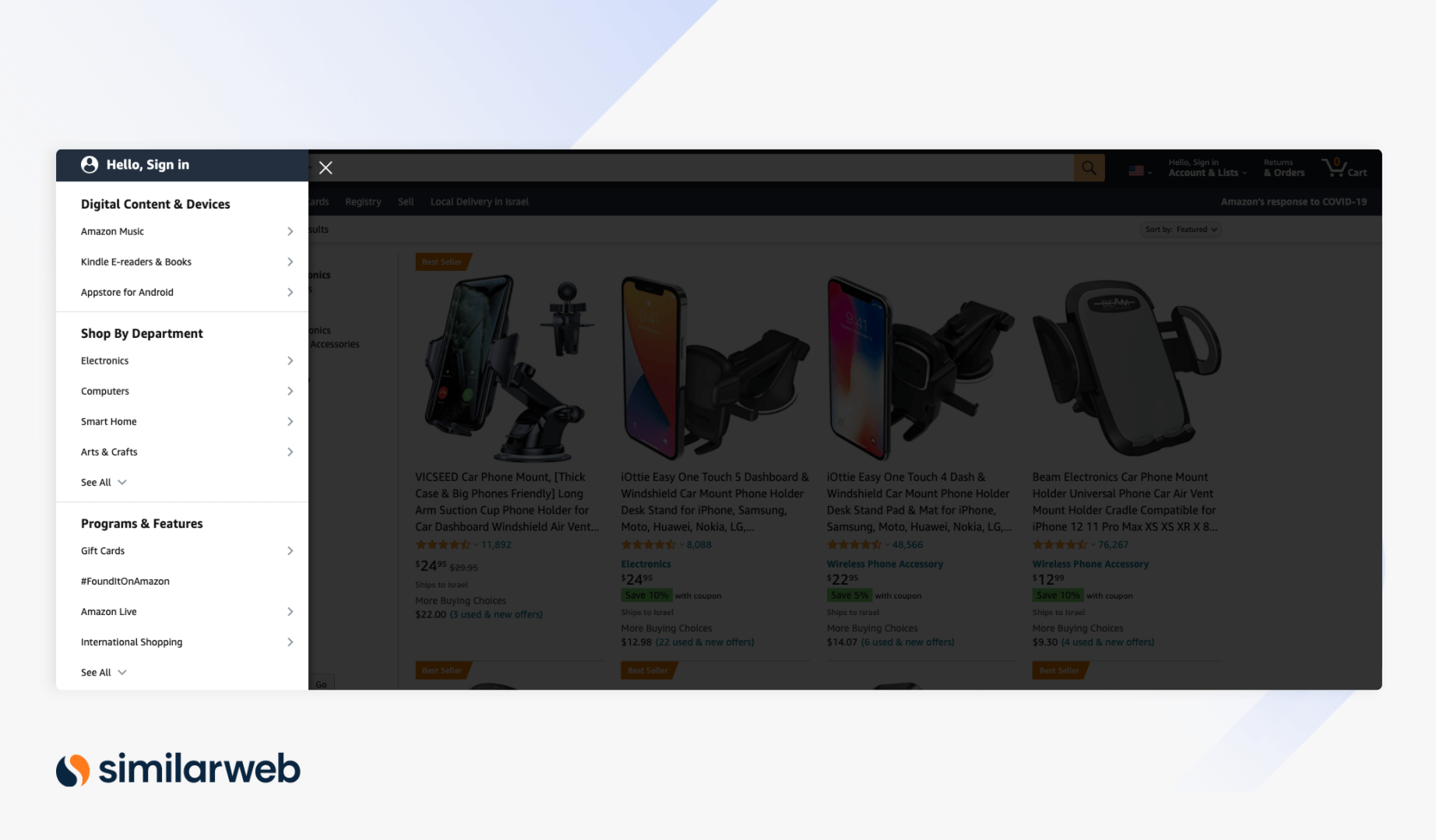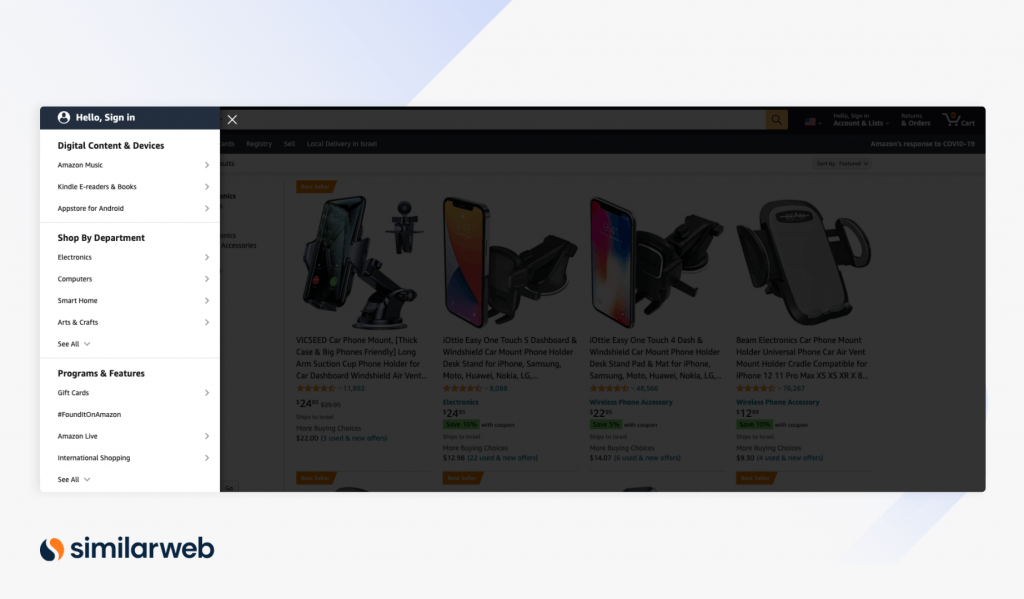 Remember, to focus on niche ideas and sub-niches that are targeted for your expertise and audience. If you focus on a popular niche that is also targeted, you can present yourself as more of an expert and build more trust, creating tutorials and blogging. This will help you develop your online business in a focused way and maximize your payouts. 
You also should pay attention to what's trending in this research phase. The most effective way to do this is with keyword research with a tool like Similarweb. You can identify the top trends and related keywords to help guide your research. If you are specializing in a micro-niche that is already losing relevance, you want to check for related keywords and trending keywords to help you identify related terms, but more profitable niches. This an experience many affiliate marketers faced when the first pandemic hit and the global economic environment did a total one-eighty. 
2.  Check market trends
Just because a niche is out there doesn't mean people are actively looking for it. You can use Google Trends to see what consumer's need and how their preferences change in time: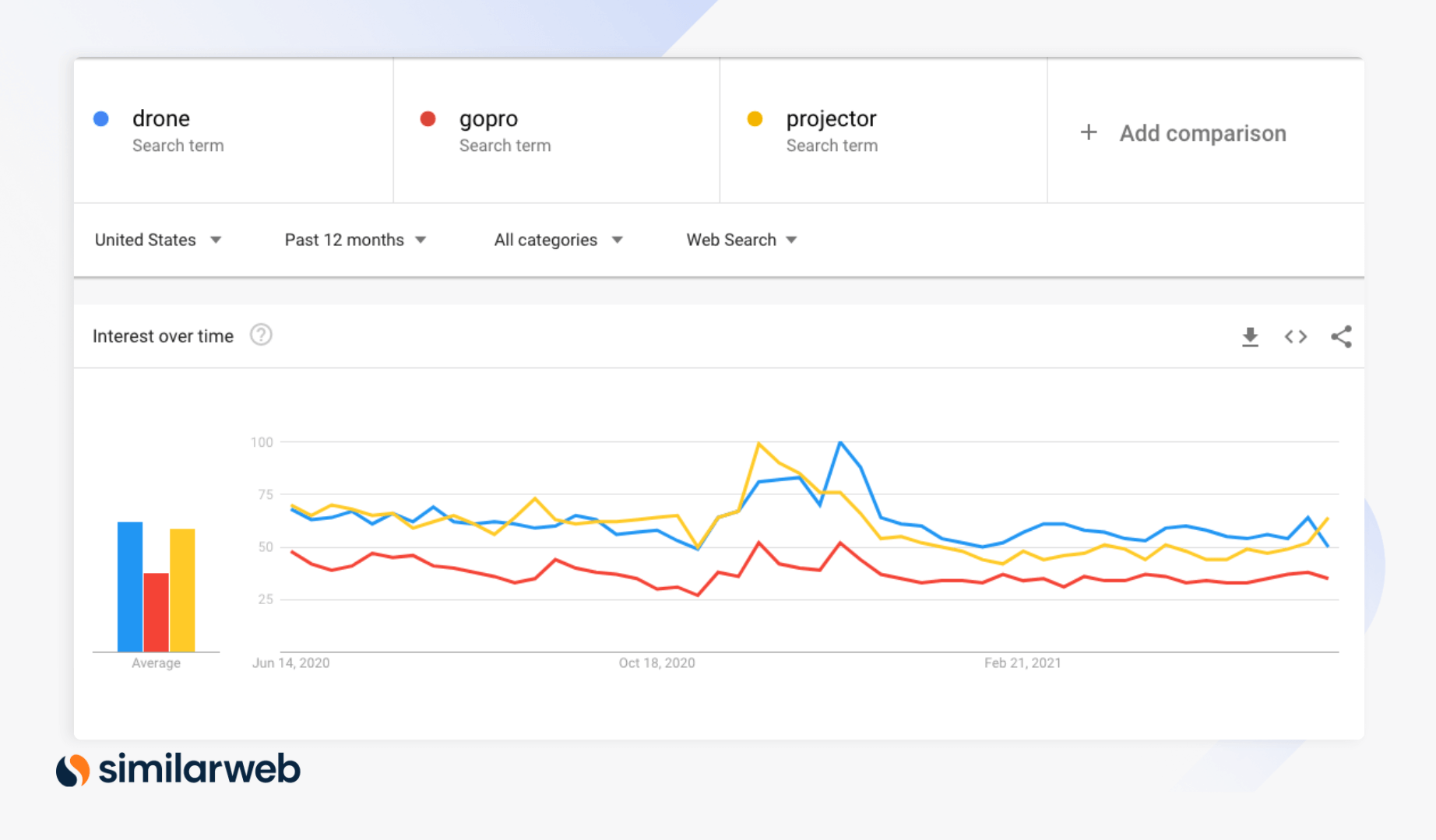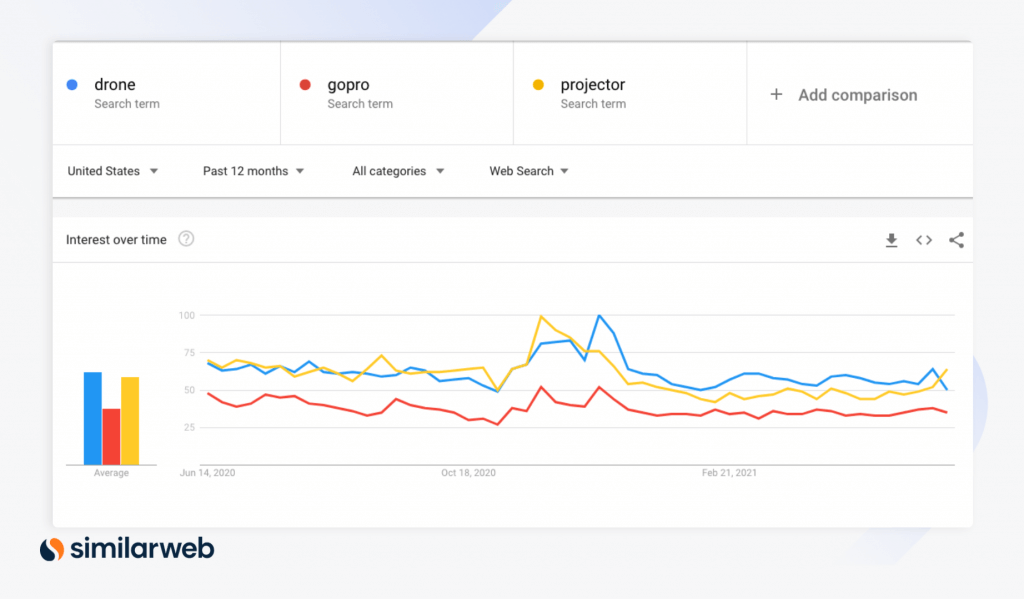 Here's an example of a seemingly up-and-down trend that has maintained its influence and interest over the past five years:\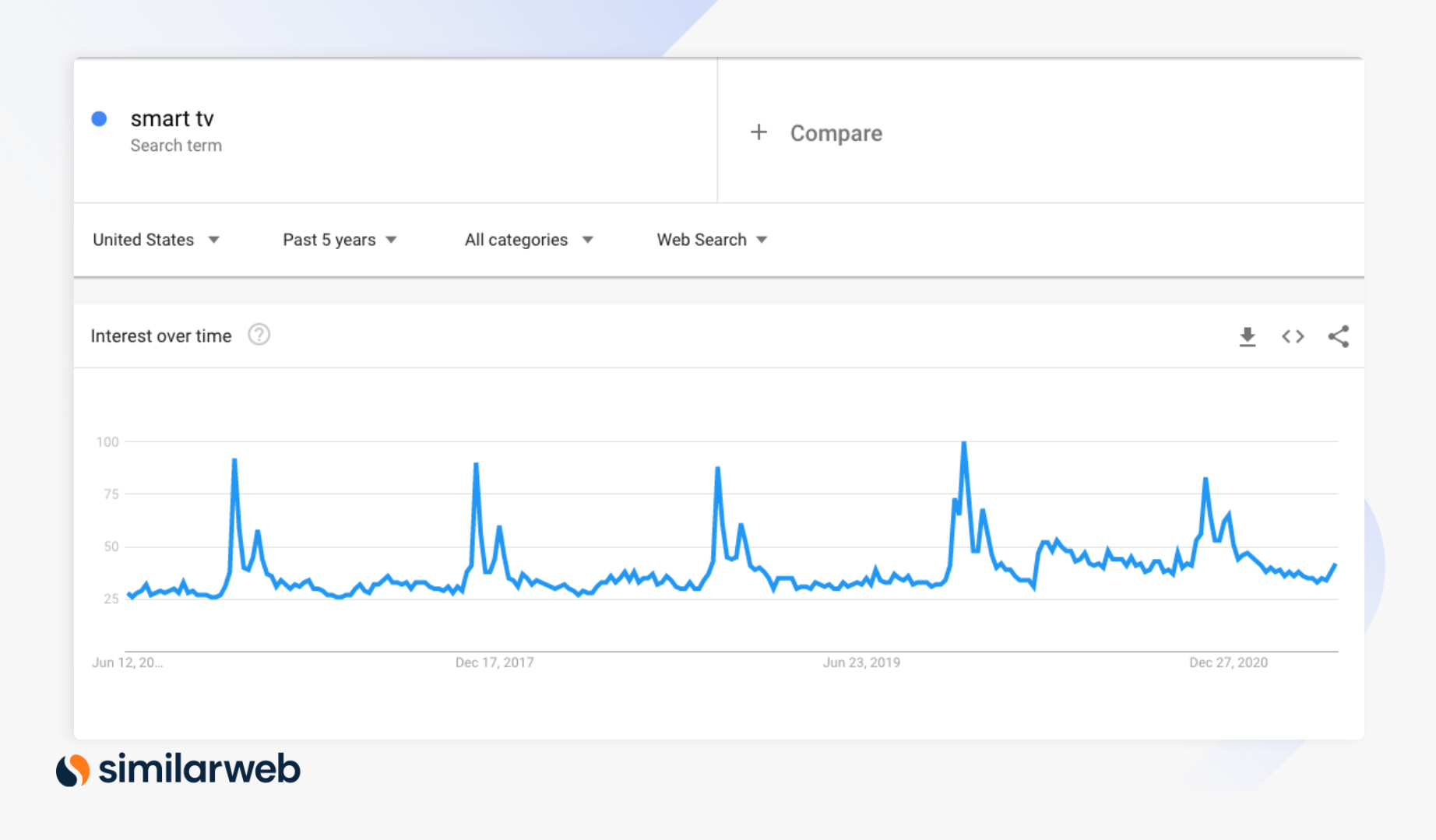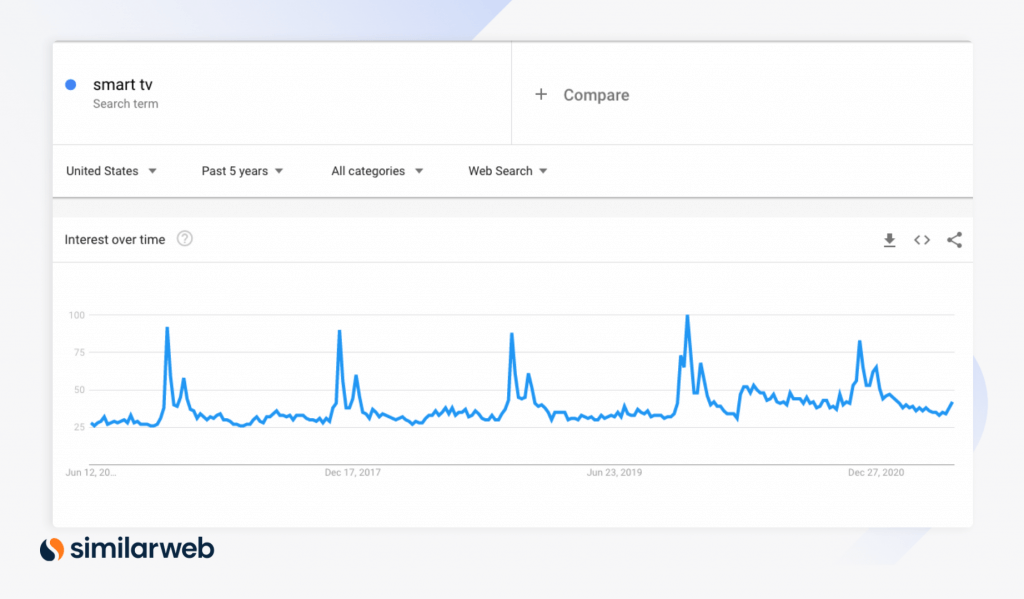 This helps you prioritize which niches you want to target first, saving you time in the long run.
Once you've got a better idea of which general industries you're interested in turning to for your affiliate marketing strategy, you can take a deeper dive into your specific industry's trends. 
Similarweb's Industry Analysis feature provides an up-close look at the general industry traffic, top-performing websites, and even device distribution so you'll know when it's time to up your mobile game.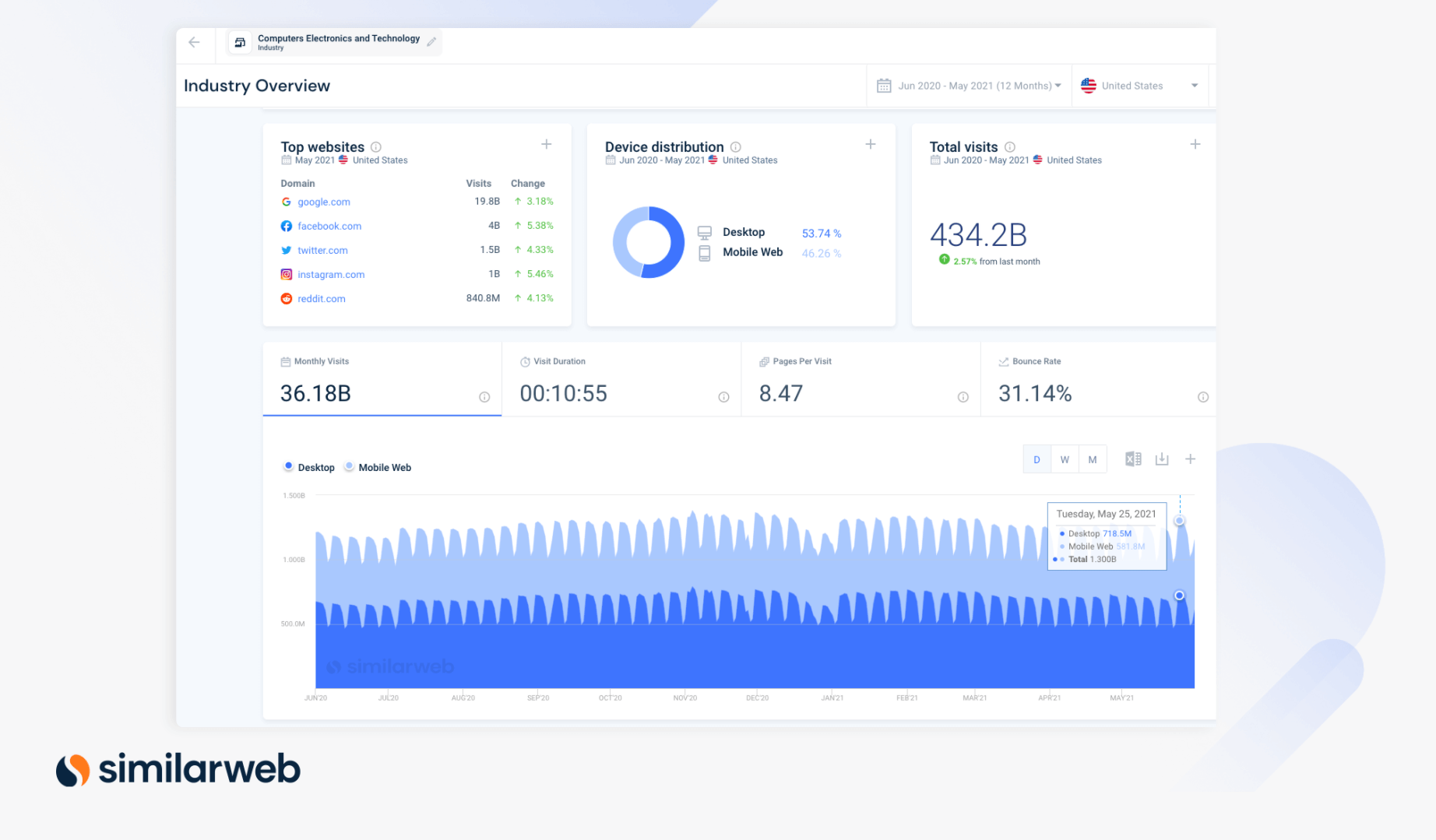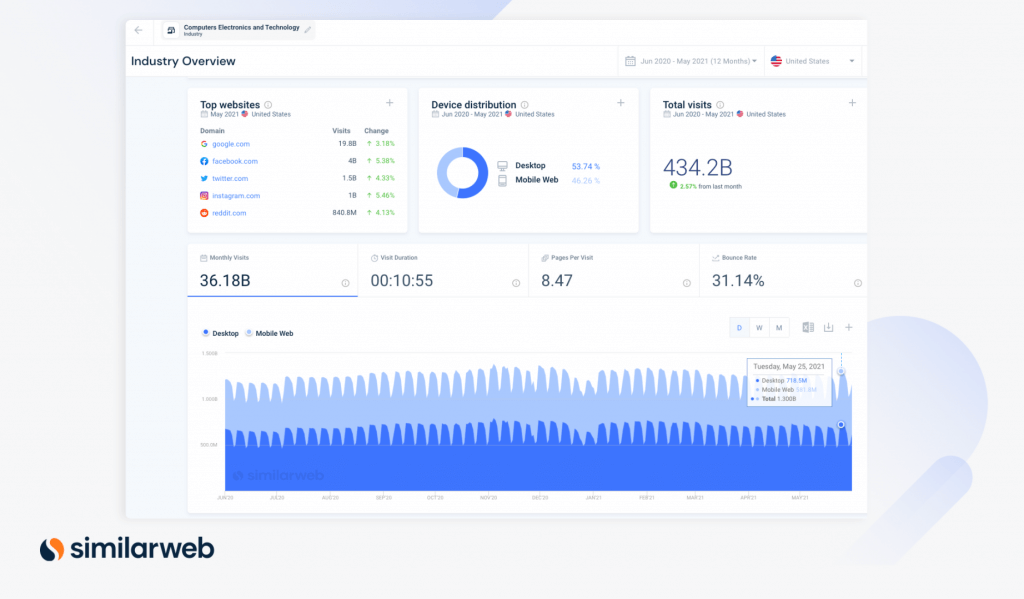 The tool also provides a great starting list of industry players that might have their own affiliate program. Run these market trend analyses regularly whenever a new economic, social, or political change could impact month-over-month traffic and interest.
3. Evaluate niche profitability
Not all niches are created equal though. Competitive industries can bring in huge profits but it can take years to land a top 10 position on Google's search results page (SERP) or within YouTube's listings. 
A profitable niche is also one with active customers who make recurrent purchases. This lets you as an affiliate marketer also sell more and grow your revenue.
This said it's the low-competition niches that you'll find easier to compete for. As an added bonus, the fewer the resources on these topics, the higher the chance is for someone to make a purchase via your link.
Let's go through a series of potential niches and evaluate how you can profit from them:
Makeup & Skincare

: Need the

best niche

for

affiliate Affmarketing

that will always bring consumers? The cosmetic industry in general keeps growing and most brands have set up some form of

affiliate marketing

scheme for their

eCommerce

shops, including big names like AVON, Yves Rocher, or Elizabeth Arden. 

Photography: Ah, the niche that keeps on giving. There's always one more topic that needs to be covered so you'll never run out of ideas with this one. Plus, the photographer community has both professionals and hobbyists who are always searching for reviews of equipment and resources of high quality. Of course, this requires real expertise and knowledge to gain trust.
Maternity clothing (or any other niche market where there is temporary but strong demand): Think about moments when people are rushed into making a purchase. Maternity or early parenthood are two such time frames that have consumers looking for the best solutions and needing an answer as soon as possible. Despite these needs being temporary, there will always be new people active in these niches.
Garage gym equipment: The

wellness

and

weight-loss

community is alive and well, and they love videos. If you ever feel like you can't compete on Google, turn to YouTube and be the first there. Somebody's already way ahead of this game. This shows how there are a myriad of

monetization

options to take into consideration if you think the SERP is already full.

Plant-based recipes: Don't limit yourself to product-oriented niches. A recipes website gives plenty of room for you to add in products and services. This is also one of those niches few other

affiliate marketers

will think of so you've got enough room to start with.

Pet care: Another versatile in-demand niche that lets you experiment with content formats and topics. You can try blog posts, videos, and

social media

posts to compare pet accessories, create how-to posts, or go the entertainment route and drop in a product mention.
If you've narrowed down your list of niches, it's time to assess their profitability factors:
How high the commission you'll get is: Here you can take a quick look at the

money online

that brands from a

specific niche

offer or compare these with the general market value. If you're using an

affiliate network

like

ShareASale

or

CJ

you'll get access to merchant reviews that give you an estimate of what

commission rate

you'll get and how often you can expect one based on data from other affiliates.

How much traffic can an industry bring you realistically: For this point, we'll need to start looking into keywords you can target and what their monthly search volume is.
4. Examine the keywords
There are two key factors to consider when doing the actual SEO keyword research:
Keyword volume: This shows you how many people search for a specific keyword on a monthly basis and gives you a rough idea of what traffic you can expect.

Long-tail keywords

have a lower search volume but this doesn't mean you'll be missing out on sales. These low-volume keywords are also very specific. So when someone searches for them, they tend to be well-informed on a topic and ready to make a purchase.

Keyword difficulty: High-difficulty keywords are virtually impossible to rank on

search engines

, especially if you've barely launched your

affiliate marketing

blog. Keeping an eye on the ranking difficulty for a keyword means you'll be able to compare similar keywords and choose the ones that are easier to rank for.
To get started, create your first list of keywords. You can go over to Amazon to see which keywords vendors use in their product titles or drop a starting keyword into a keyword research tool like Similarweb.
The Keyword Generator will provide a comprehensive list of related and trending keywords along with question queries. Compare the volume and trend growth for each one of them before adding them to your final affiliate marketing keywords spreadsheet. You can then prioritize these keywords based on search volume, real click rates, paid vs. organic clicks, SERP competition, and more.
5.  Look at your potential competitors
Run your website through a Similarweb's competitive analysis tool to find new competitors and get insights into their own strategies.
Here's what to focus on:
Any type of content (e.g. video, Instagram,

evergreen

blogs, etc.) that your competitors are missing out on.

What the authority of their website is and how they're getting their own backlinks.

If their articles are qualitative or you can easily write something that's much better.

How big their company is in terms of staff, budget, and resources (You can use LinkedIn and Crunchbase to have a brief look at the size of their business).

If there's an original perspective you can bring into your niche.

What other

monetization

and

digital marketing strategies

competitors are using.
These benchmarks will help you assess whether a niche is worth going for or the competitive landscape is out of your reach for the moment.
Finding your marketing niche 
Using Similarweb's Referral and Affiliate Research tools, you can go through this five-step process, and evaluate potential affiliate partnerships. 
But what if you're searching for affiliates yourself?
This digital marketing intelligence platform also works if you're looking for new referral (and link) opportunities for your brand. Analyze the fit of future partners by researching their traffic sources, top keywords, paid efforts, and audience engagement level.
Review your partners' outgoing traffic to spot competitors that already get traffic from them. You can use this information to find better-performing referral opportunities (by traffic quality) or renegotiate your current affiliate partnerships and programs.
This blog post was written with Alexandra Cote.
This post is subject to Similarweb legal notices and disclaimers.
This post is subject to Similarweb legal notices and
disclaimers
.
Wondering what Similarweb can do for you?
Here are two ways you can get started with Similarweb today!