Our Customers
Thousands of companies use similarweb to understand their markets, grow their businesses and increase their market share


Over 90 countries worldwide


More than half of Fortune 100 companies


All of the Big 6 marketing agencies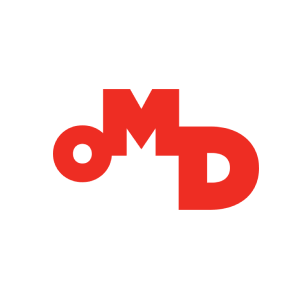 Klick Healthcare leverages Similarweb user engagement data to analyze impact on Core Web Vitals in the Pharma website space.
Learn more

AIP uses Similarweb to help clients understand its competition and optimize their marketing channel strategy.
Learn more

See how Turkish search engine marketing agency SEM used Similarweb to drive amazing organic local SEO growth for their customer TAB Gida
Learn more
Learn How Can You Benefit from Similarweb
What our customers say about us
Similarweb is the most valuable way of sourcing leads, and both new and existing customers are amazed on the level of insights we can bring to the table: something made possible by Similarweb!
Leendert van Delft
VP Sales Programs, Global & Europe,
DHL
I use Similarweb for benchmarking eBay versus its competitors. The feature that I love the most is daily granularity. As a result, Similarweb enables me to create fresh competitive insights every Monday morning for the previous week.
Miroslav Sala
Senior Business Performance Analyst,
eBay Marketplaces
My experience with Similarweb has far surpassed expectations. Not only are the competitive analytics and trends provided by the tool an essential component of what we offer to our clients, but our dedicated Similarweb Account Manager constantly takes a proactive approach in providing us with useful insights and ensuring that users of the platform across our 12 offices and multiple departments experience its full value. In fact, this is one of the best experiences we've had with any intelligence tool."
William Adeney
Vice President Marketing Analysis APAC,
OgilvyOne (WPP)
Similarweb enables us to uncover our competitors' online strategy, benchmark ourselves, and grow our digital market share. From unparalleled on-site search, to accurate conversion metrics, Similarweb's new insights into consumer intent take us way beyond our current bandwidth and scope.
Nicolette Harper
Worldwide Director of Digital Retail Marketing,
Microsoft
Similarweb Works with Customers from Every Industry