Easily Plan Ad Campaigns That Make Every Dollar Count
Analyze rival campaigns to execute your own winning advertising strategy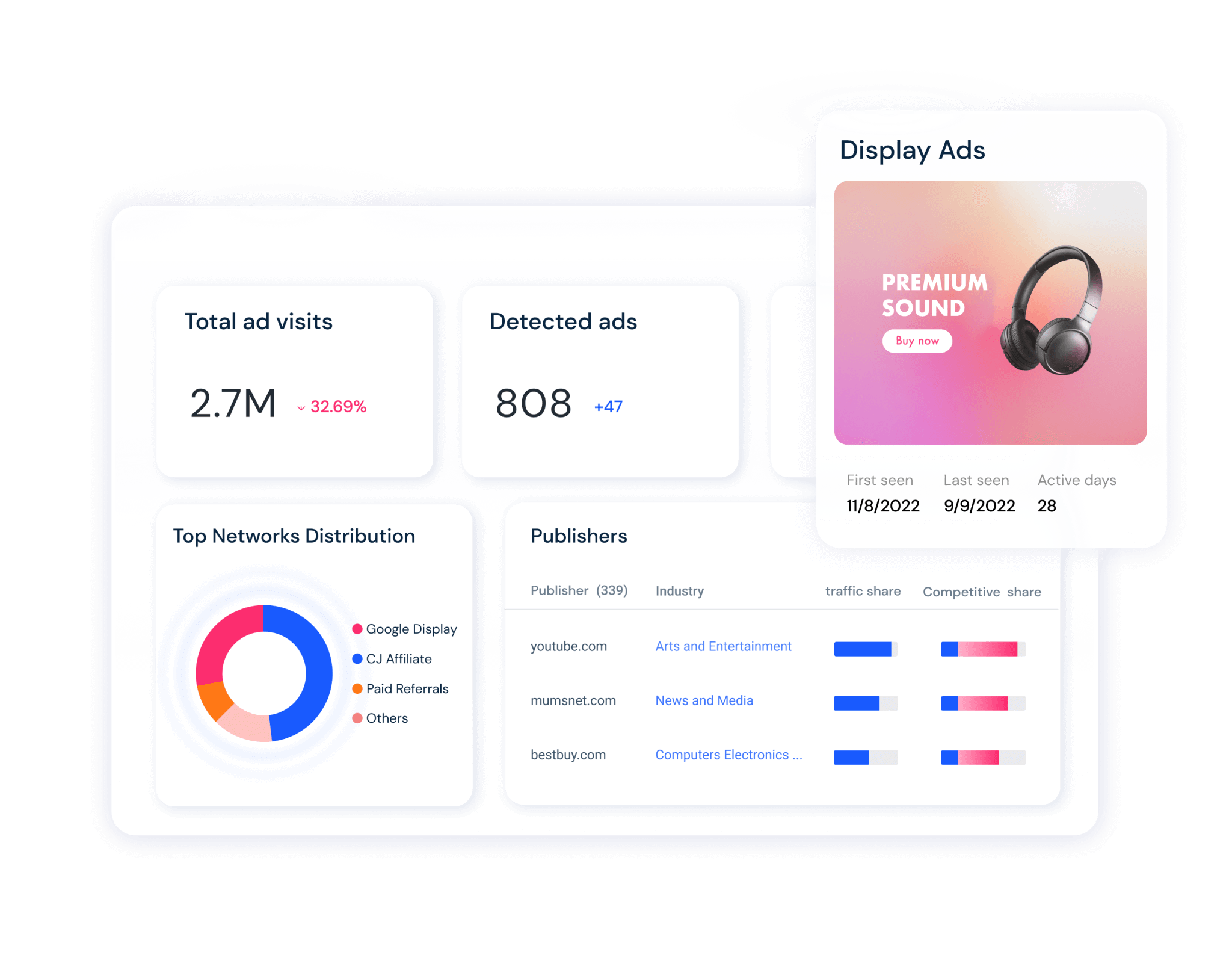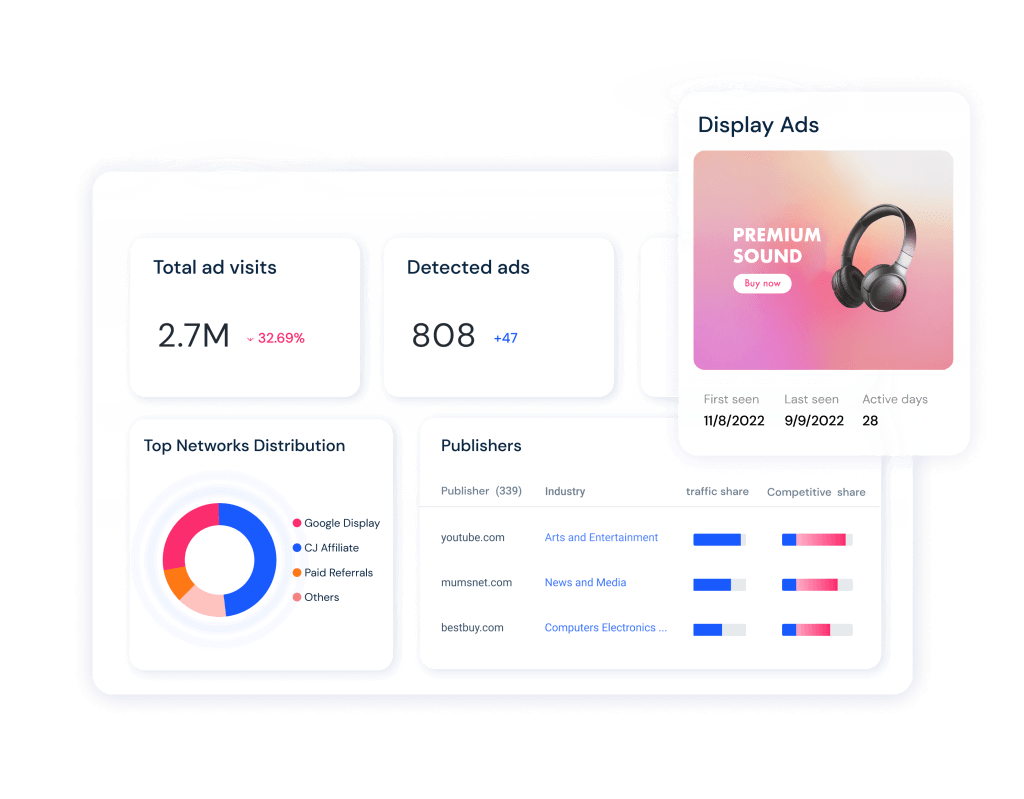 Planning campaigns without understanding competitor activity is like shooting in the dark
Avoid costly mistakes in your ad planning by analyzing the success of similar campaigns
Use Similarweb to take a good campaign, and make it an award-winner. Build on the best elements of industry-leading campaigns and your competitors' advertising wins.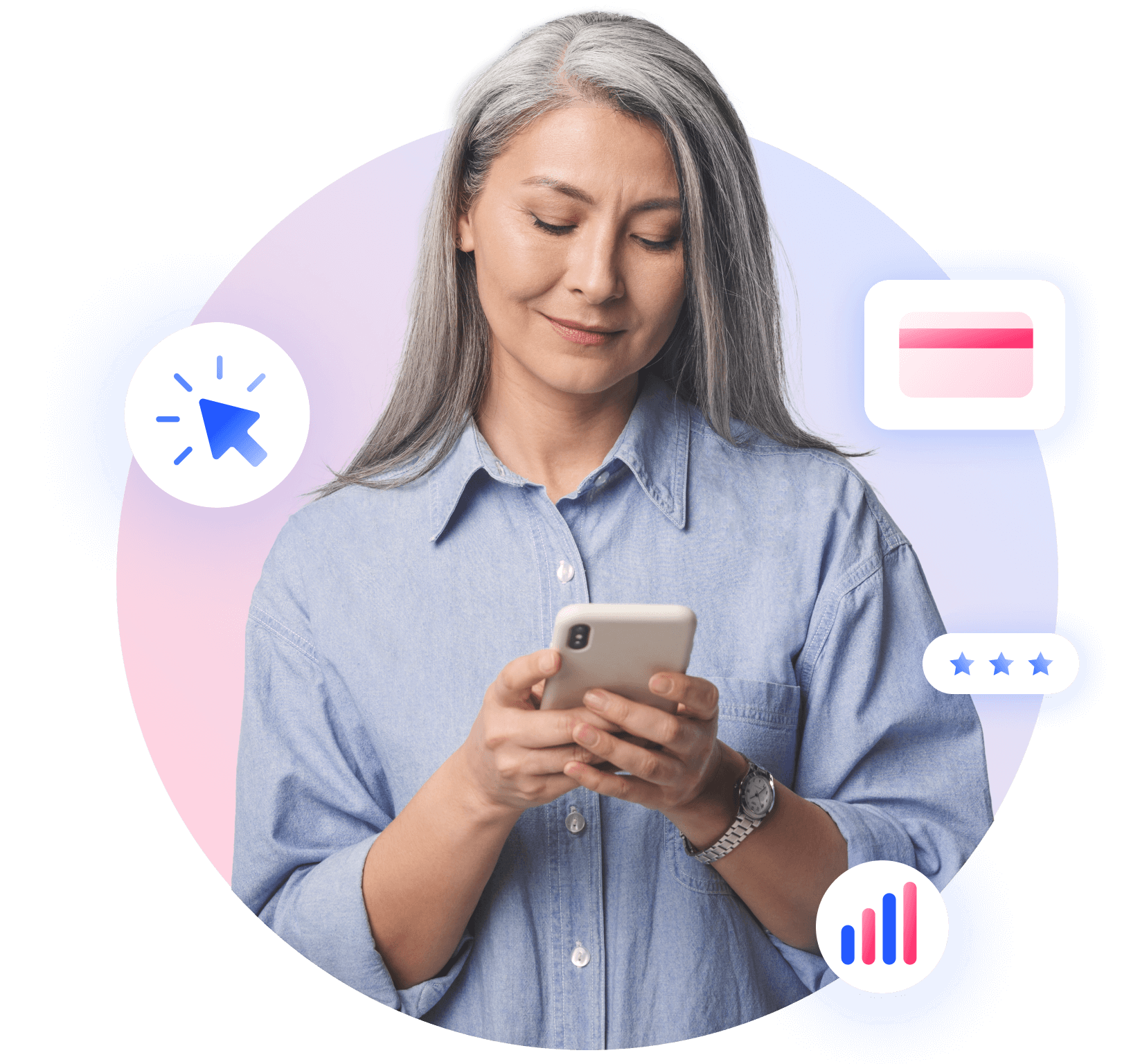 Ensure your campaigns drive higher conversions with Similarweb Ad Intelligence tools
Follow the winning formula when launching top performing ad campaigns
Choose publishers and partners wisely
Build a winning media buying formula by uncovering your competitors' strategy, accessing their high-performing ad copies, publisher placements, and partner networks.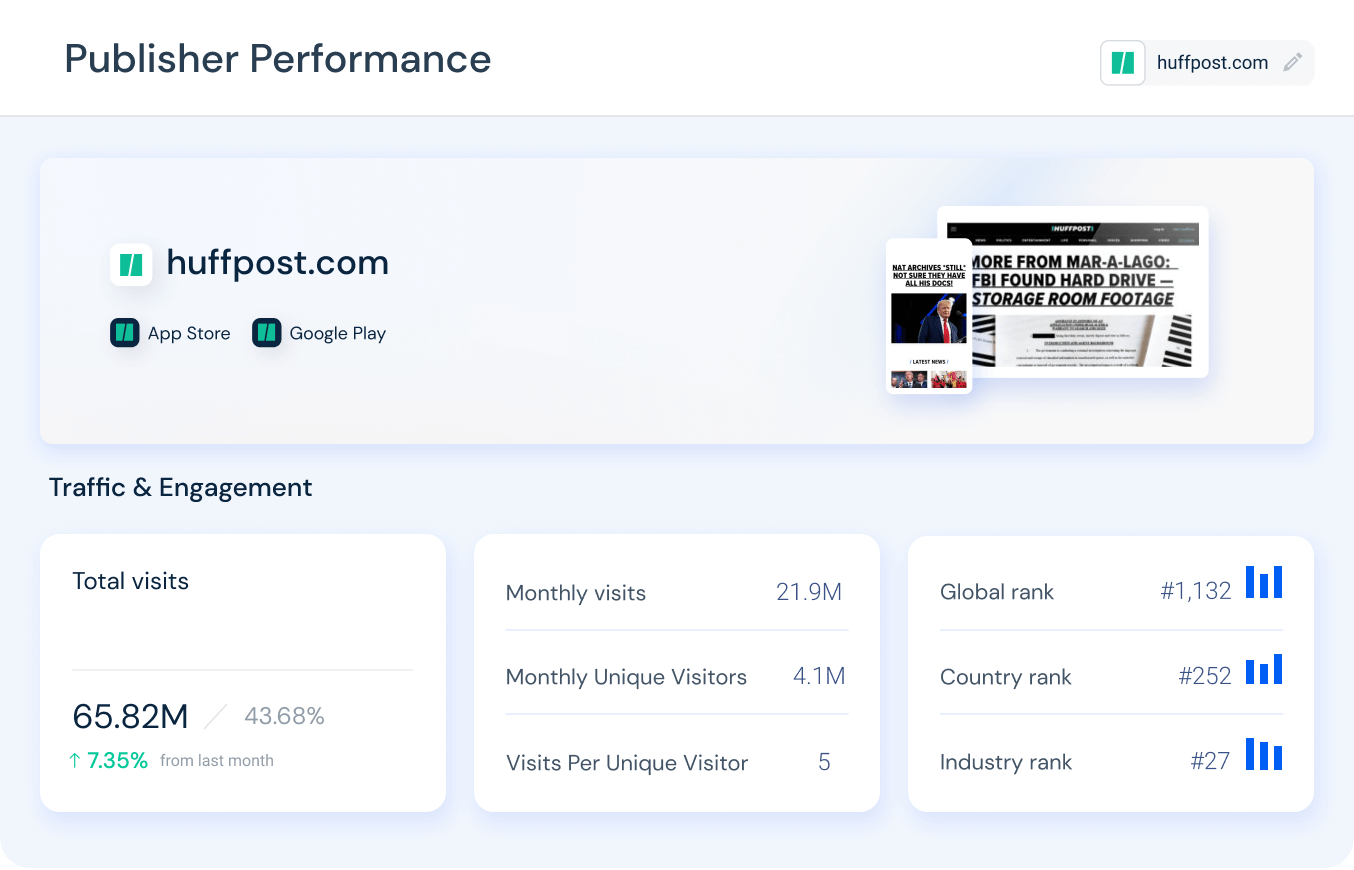 Launch winning campaigns
Plan for success based on the most reliable data and deliver activations that exceed the benchmark of the best-performing campaigns in your market.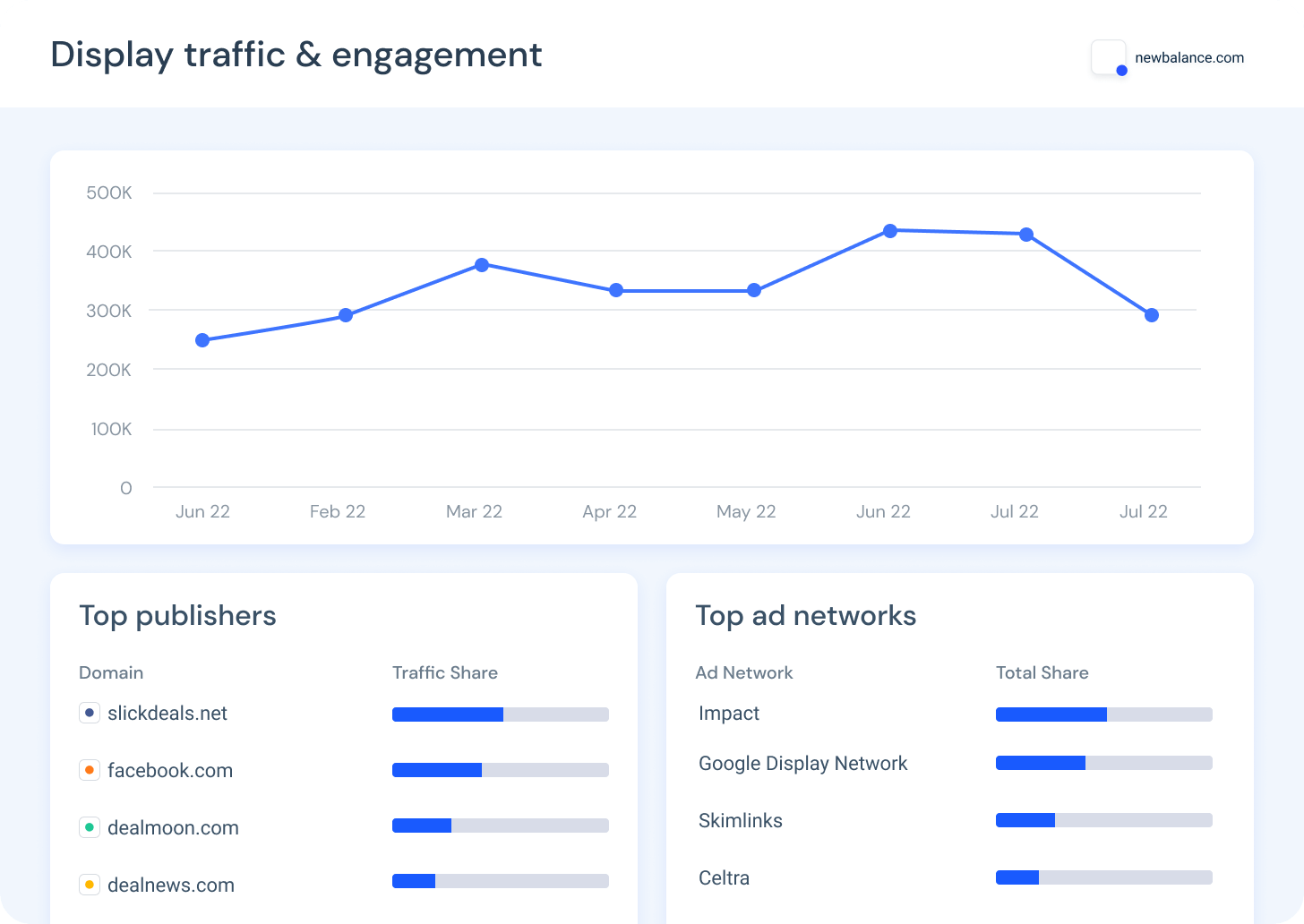 Optimize paid media across channels
Continuously improve campaign ROI by adjusting your tactics based on understanding competitive dynamics, consumer demand, and paid channel efficacy.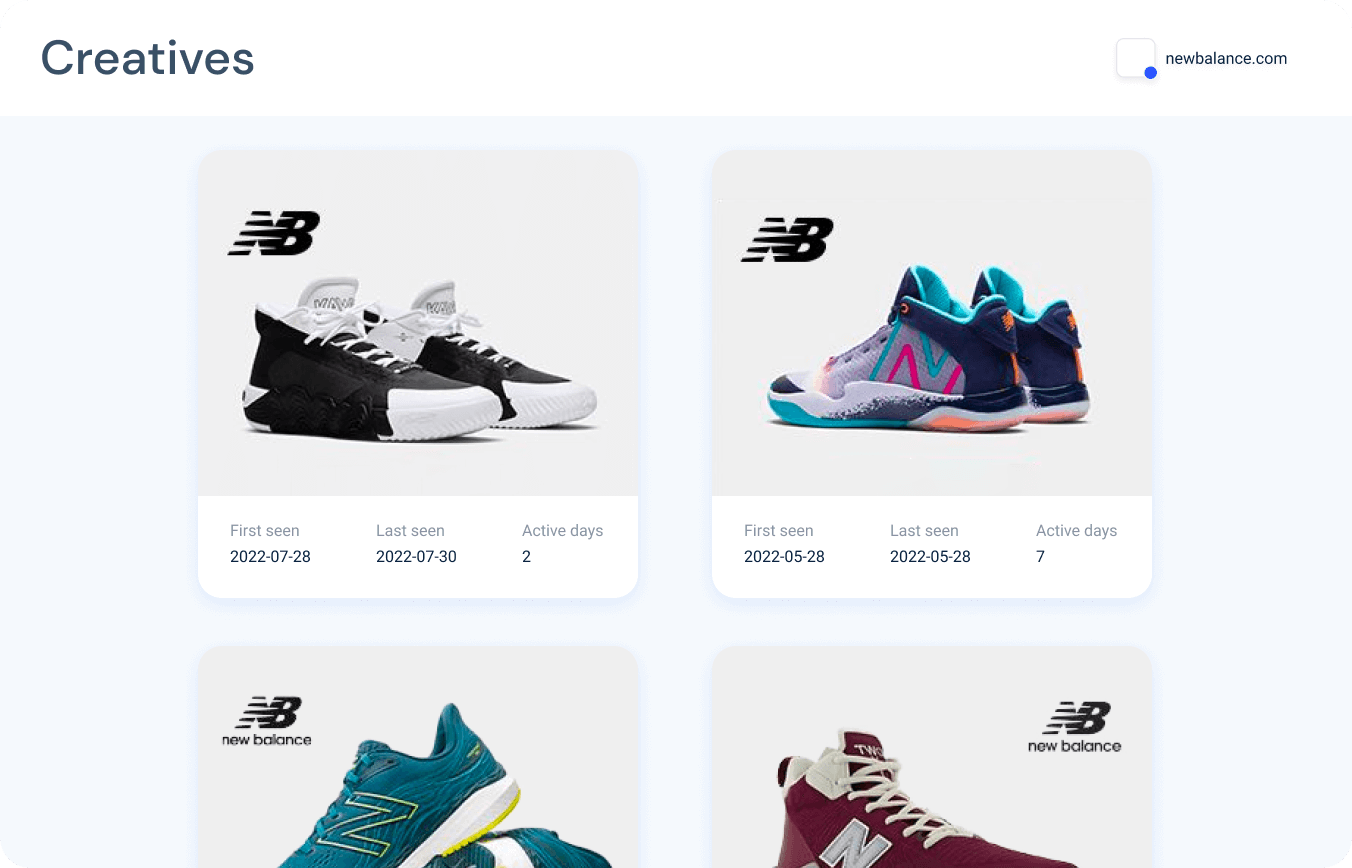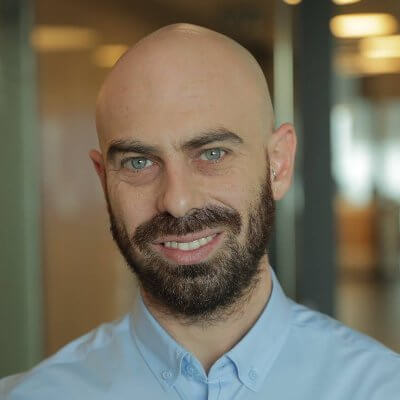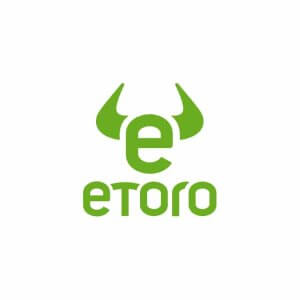 "I check website traffic trends, volumes, and geographic splits daily. Similarweb is easy to use and provides important data for when I'm researching new markets, optimizing campaigns, or renegotiating existing media partnerships."
Shiran Herzberg
Head of Media Partnerships, eToro
FAQs
Yes. You can use Similarweb to uncover your competitor's ad strategies, reveal the best-performing creatives and landing pages, and discover top publishers, ad networks, and ad placements in your market. Additionally, you can deep dive into your competitors' advertising activity and analyze the performance of their publishing partners and ads to see how successful or not their tactics are.

Yes, you can use Similarweb Digital Marketing Intelligence to find valuable partnership opportunities with ad networks and use these insights to drive your ad strategy to new heights. You can search for Ad Networks by Competitor to gain insights into the Ad Networks your competitors have partnered with, or by Industry to understand which networks are more or less prominent in driving traffic to a specific industry.

Similarweb Digital Marketing Intelligence platform enables you to view and analyze competitor product ads, display ads, video ads, and paid search ads.

We provide a Creatives Tool where you can access a catalog of your competitor's display ads across all of their campaigns, by publisher posting their ad, or by ad network driving them. Access ad format, activation length, brand messaging, and ad copy being used by competitors across their digital ad campaigns. These insights enable you to get an outline of any company's display tactics and strategy for this channel.