Why choose Similarweb over Semrush?
30% more accurate

traffic data than the competition
Collaborate better and

deliver results faster

Unrivalled

global data coverage

for both desktop and mobile
Track and boost performance across

every marketing channel
*No credit card required

Experience the joy of instant, actionable insights all in one platform test
Unlike Semrush, our platform is powered by a wide range of real world data. Unlock actionable insights to create the most successful campaigns and maximize ROI with Similarweb's marketing optimization toolkit.
Similarweb wins every time
Keep your finger on the pulse of the digital world.Similarweb data offers fresher, more accurate insights so that you can make informed decisions to fuel growth.
Better data means better decisions
We are much more accurate in our data capabilities.
Don't leave your business decisions up to chance. Get access to high-quality, reliable data that you can trust, and gain the certainty you need to make informed choices. Replace guesswork and approximations with precision and accuracy.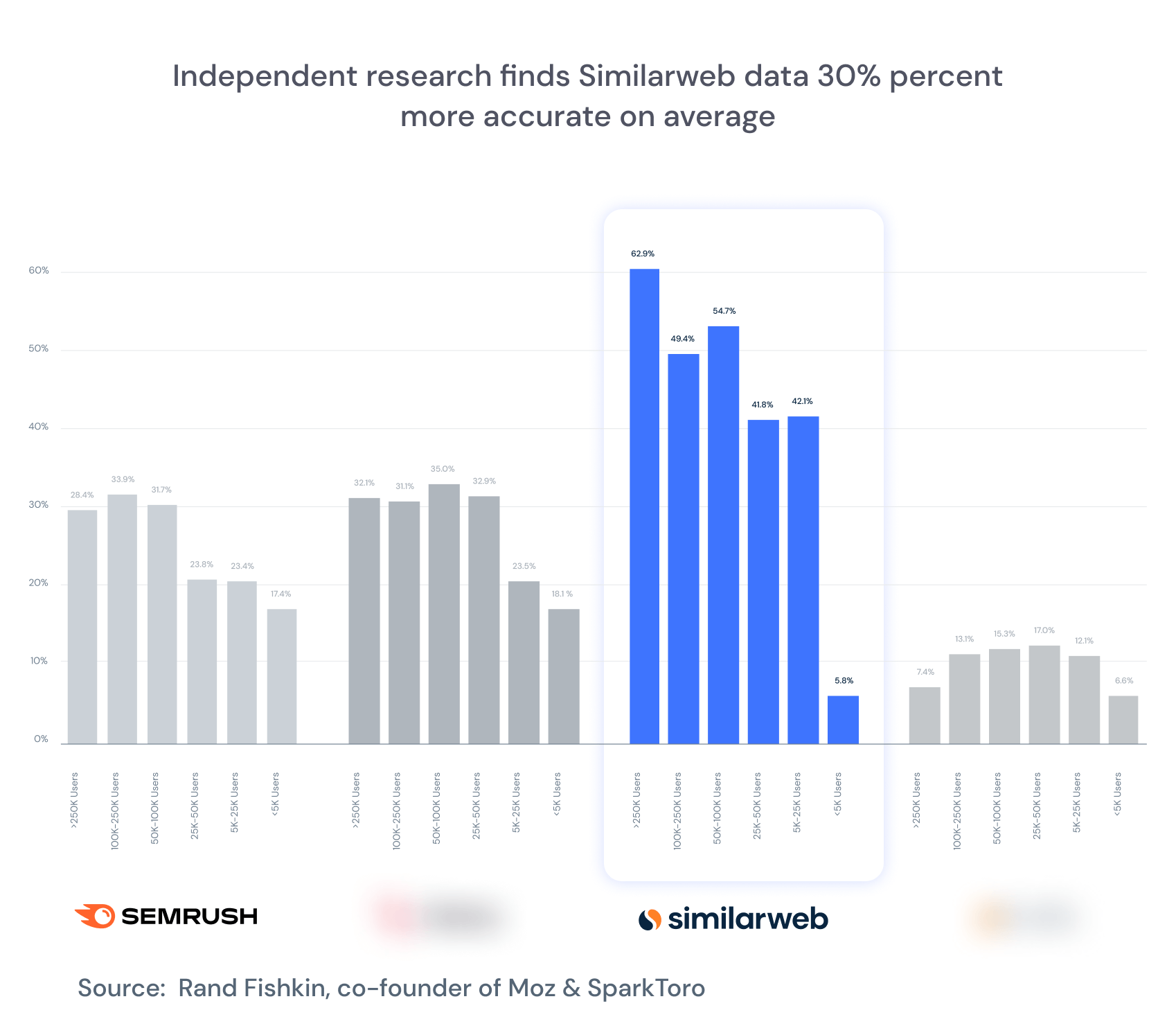 Fresh and real-time insights more than justa catchphrase
Our data and insights are always relevant.
By December 2022, 'King Charles' was no longer referring to just a dog. Unlike Semrush, our keyword results are updated in real-time. Don't be left in the dark when you need fresh data the most
To get the full story, you need a comprehensive view
We provide a 5x more comprehensive range of keywords.
Don't let yourself be blindsided by only having a small piece of the puzzle. Partial keyword data can create blind spots in your digital strategy, so make sure you have every single datapoint to win.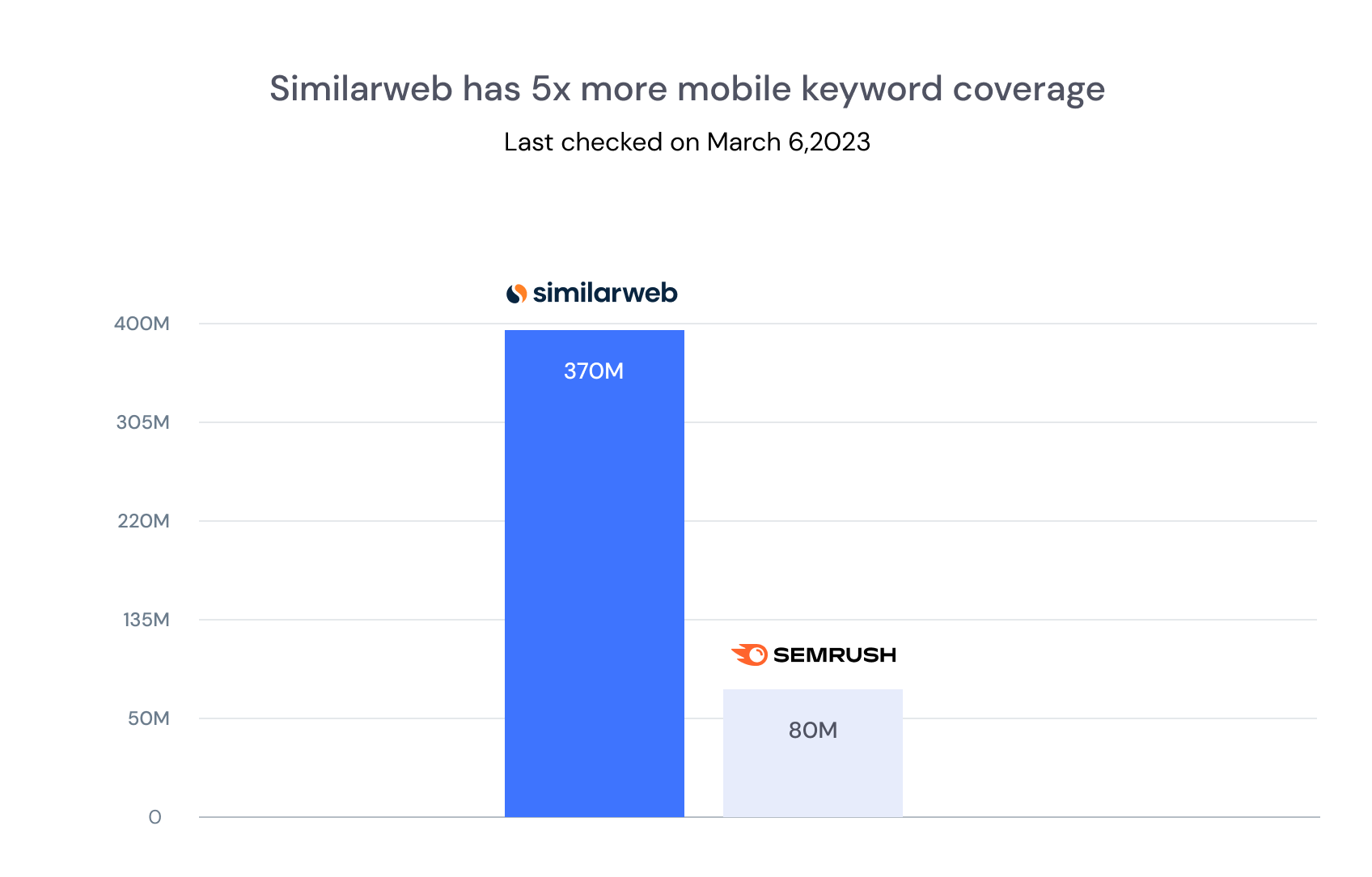 Pay less, get more
For the same competitive intelligence services that Similarweb offers for$167 per month, you would need to spend over $500 per month with Semrush.
Your monthly saving adds up to $338!


G2 and Trustpilot agree that we're superior