Exclusive Insights, Right from Your Browser
Our free browser extension gives you an exclusive view into any website's performance, so you get powerful insights as you surf.
Ranking Every Site in the Digital Universe
See how sites rank globally, across every country and industry, and analyze their traffic and engagement over time
Follow Traffic Trends
Reveal any website's total monthly traffic and track how it changes over time
Track Traffic Sources
Discover the marketing channels that generate traffic to any site
Know Where Visitors Come From
Uncover the top countries that generate the majority of traffic to sites across the world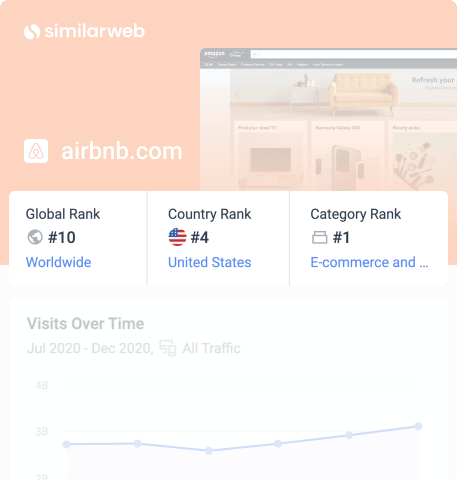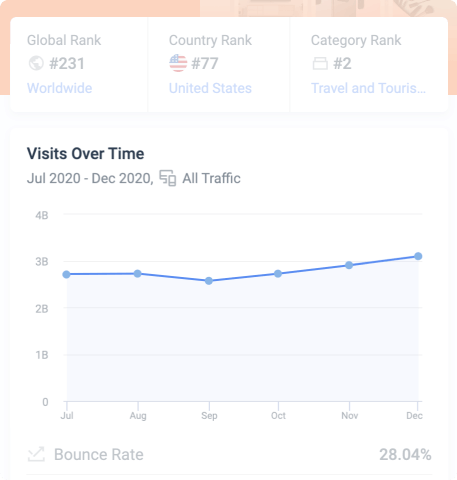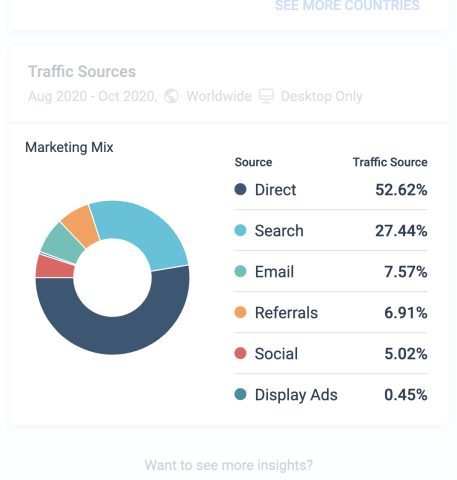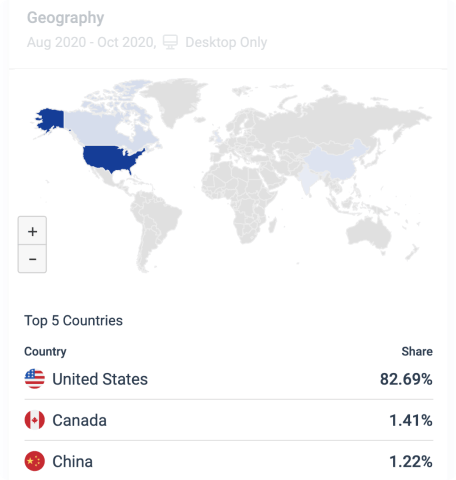 The Official Measure of the Digital World
Don't Take Our Word for It
What the Community is Saying
Here are just a few reviews from our passionate and dedicated users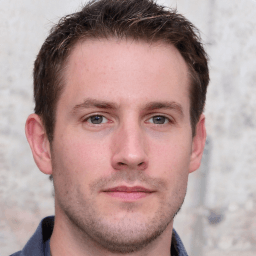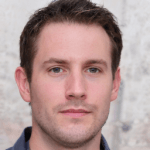 Thomas Lewis
This extension will make your work way easier, absolutely love it!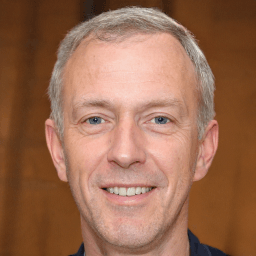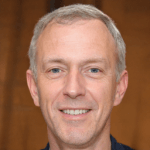 Ronald Ward
Absolutely love it! It's an amazing extension. Very useful for SEO.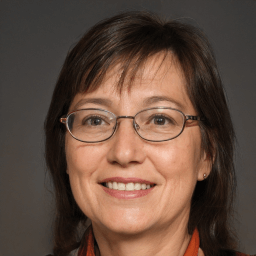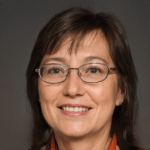 Carlos Ross
This is the best extension on Chrome. Thanks team Similarweb!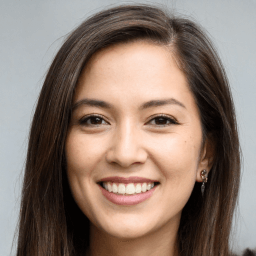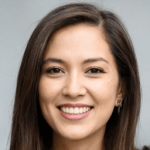 Joyce Johnson
My favorite tool for checking country traffic to a particular website.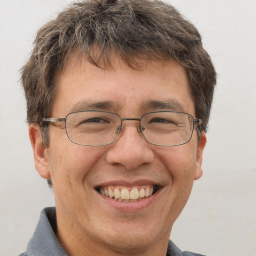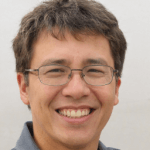 Justin Gonzales
Very helpful extension. Must have it if you are a blogger or digital marketer.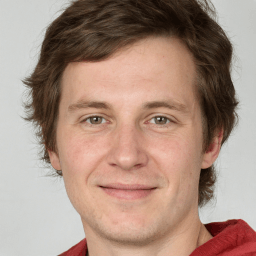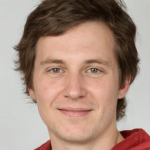 Benjamin Carter
Delivers! Been using it for over 3 years now across hundreds of website.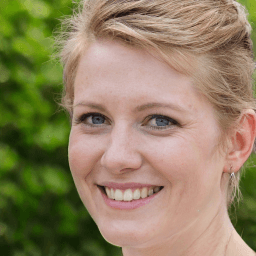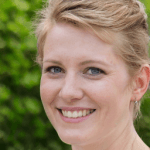 Dorothy Evans
Very useful tool, accurate data, highly recommend this extension.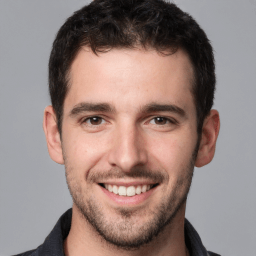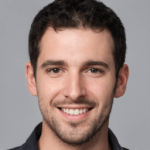 Steven Scott
I love this extension, gives insights of all the data I'm looking for.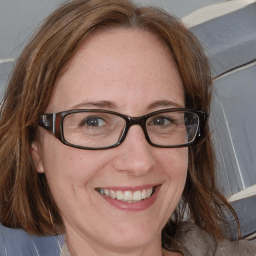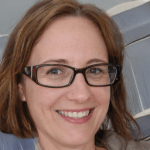 Irene Thompson
Great tool. You can use it to crush your competition into fine powder.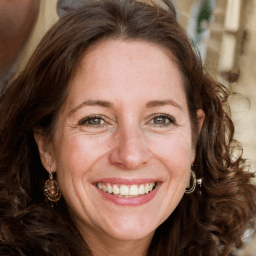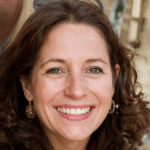 Amy Anderson
The best website analysis by far that I have used. Keep up the good work!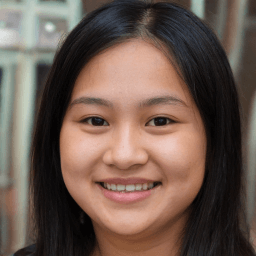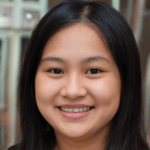 Rosa Daniel
Totally love it! Very useful! 100% the best chrome extension ever!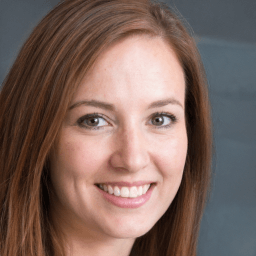 Shari Fisher
Very useful when I want to know more about the traffic of any website.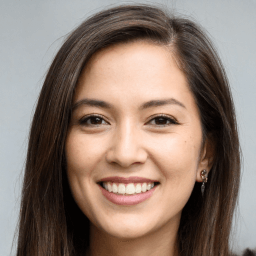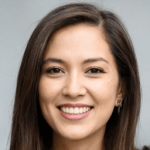 Elena Ross
I use it daily for high-level website analytics for competitor research.