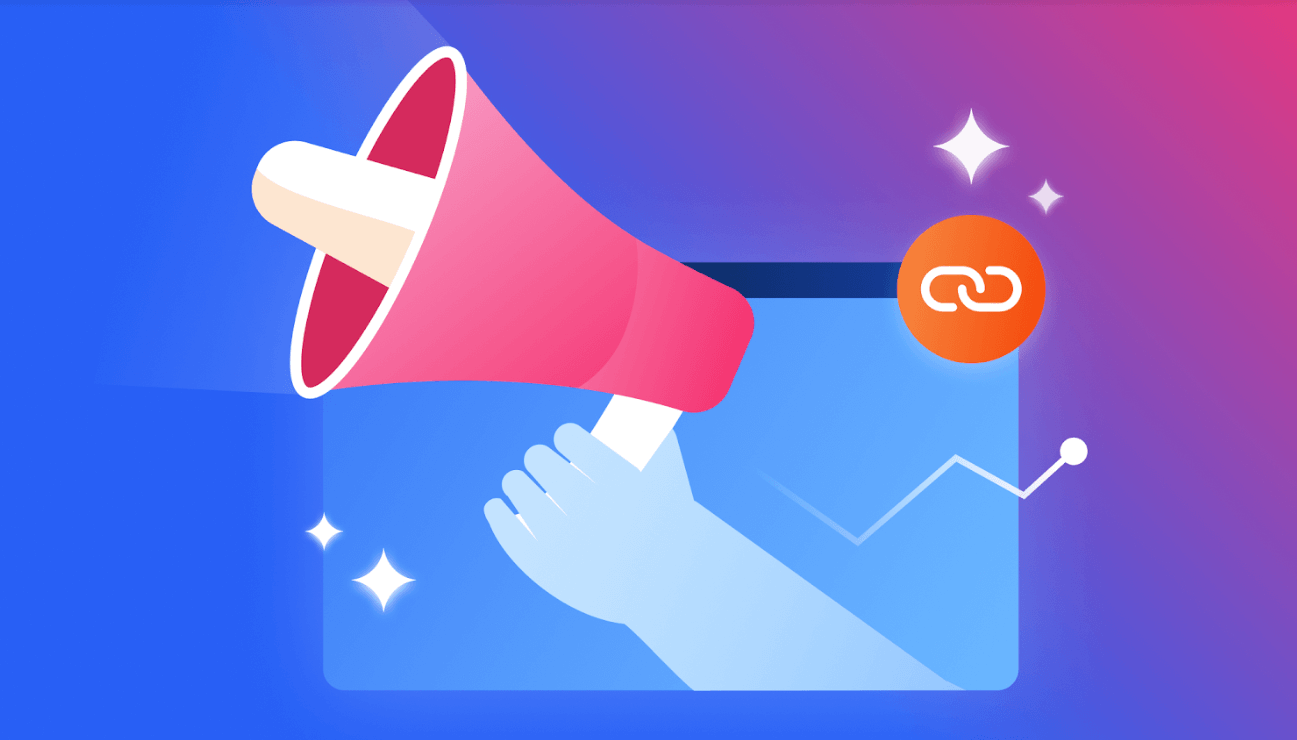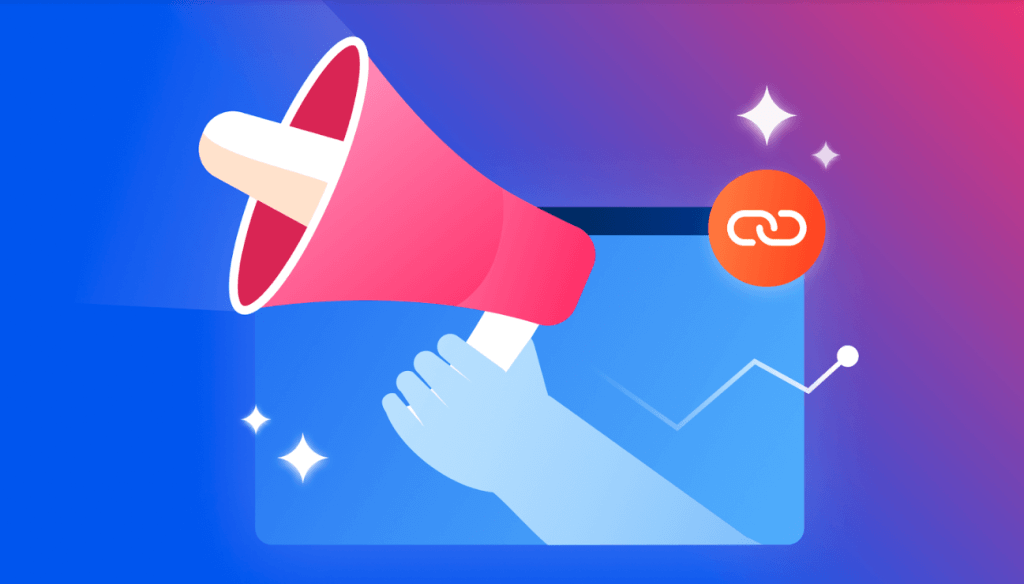 Marketing Intelligence
5 Content Marketing Examples We Love (And Why)
October 9, 2022
| Updated October 11, 2022
There was a time when content marketing was an exciting new concept. Today, it's a critical part of virtually every successful marketing strategy – and for good reason. Content marketing is one of the best ways to improve your brand recognition, build trust, and create a loyal following. 
However, it's not always easy to come up with a game-changing content marketing campaign. You'll need some creativity, a solid strategy, and consistent execution. Oh! And since everybody is doing it now, you'll also need to put a bit more effort into making sure your campaign stands out from the crowd. 
If you're looking for a bit of inspiration, you're in the right place. We've created a round-up of some of the best content marketing examples we've seen in recent years, so you can learn from the pros.
5 content marketing examples
Now that we've covered the basics, it's time to take a look at five of the best content marketing examples we've found across several different industries.
With so many different content marketing campaigns to choose from, you may wonder what made us choose the ones we did. Each of the campaigns below tells a story in a unique way and engages the target audience on a very personal level. They're also creative, inspired, and have an almost irresistible "pull" that attracts users to the brand. Let's take a closer look. 
1. Brand: Canva
The campaign: Design Challenge

Canva is a popular graphic design platform that is used by individuals and businesses for many different types of content creation. One of their most recent campaigns, the Canva Design Challenge, encourages users to create and share designs made with Canva's platform.
Each week, the company releases a different theme. Users can enter by sharing their design with the hashtag #canvadesignchallenge. Canva staff chooses their top five picks each week, showcasing the designs on their feed and offering prizes. The campaign has received a lot of attention, in part, because it offers an excellent opportunity for designers to gain massive exposure for their work.
Why we love it
One of the reasons this campaign tops our list of the best examples of content marketing is that it shows just how effective user-generated content (UGC) can be. Since the campaign launched, Canva has gathered more than 36,000 posts under the #canvadesignchallenge hashtag, allowing them to share tons of content with virtually no effort.
By giving their users the opportunity to show off their expertise, Canva is building a community of creators who are loyal to the brand. These users are now excited to explore all of the tools and features Canva offers and are likely to become raving fans who encourage others to use the platform as well. 
The takeaway 
Never underestimate the power of user-generated content. It's one of the best ways to create a buzz, build a strong community, and increase viewer engagement.
2. Brand: Wendy's
The campaign: Roast Day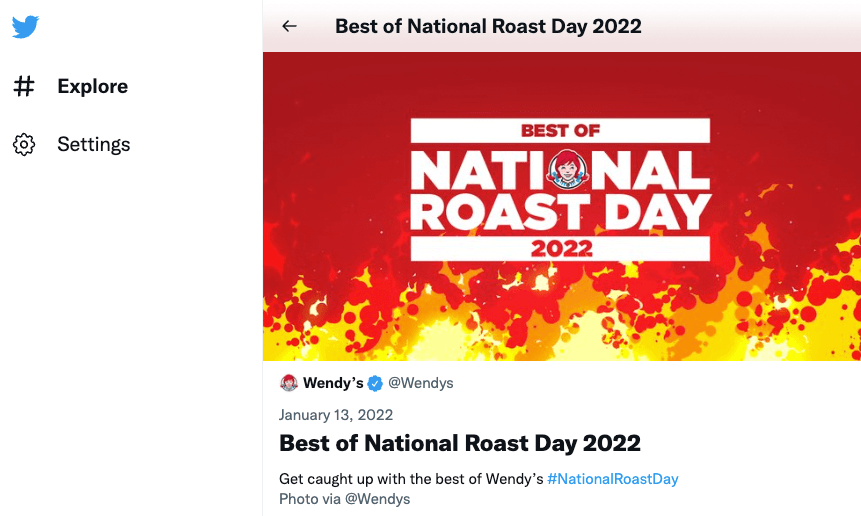 Wendy's "Roast Day" campaign may be one of the most "outside the box" content marketing campaign examples we've ever seen. Since it was first launched in 2018, this unconventional and potentially risky campaign has turned into a sort of national holiday.
Once a year, the fast-food chain takes to Twitter, challenging brands, fans, and others to let their guard down and give Wendy's a chance to "roast" them with insults. They have no "beef" with their audience, it's all in good fun – and it works. All day long, people line up for a chance to get "burned," creating a hilarious stream of tweets that are retweeted and shared long after the day has ended. 
Why we love it
From using square burgers to calling their milkshake a "Frosty," Wendy's has always been committed to being different. This campaign is the perfect example of how content marketing can be used in a new and innovative way. 
Wendy's marketing team knows people come to social media platforms to be entertained, so they do their best to deliver. By using a play on words and a nontraditional approach, they have successfully created a buzz for this well-known brand. 
The takeaway
Don't be afraid to think outside the box. Sometimes, a little bit of edginess is exactly what you need. Just be careful not to take things too far. After all, not everyone can take the heat. 
3. Brand: AARP Magazine
The campaign: The Magazine's Messaging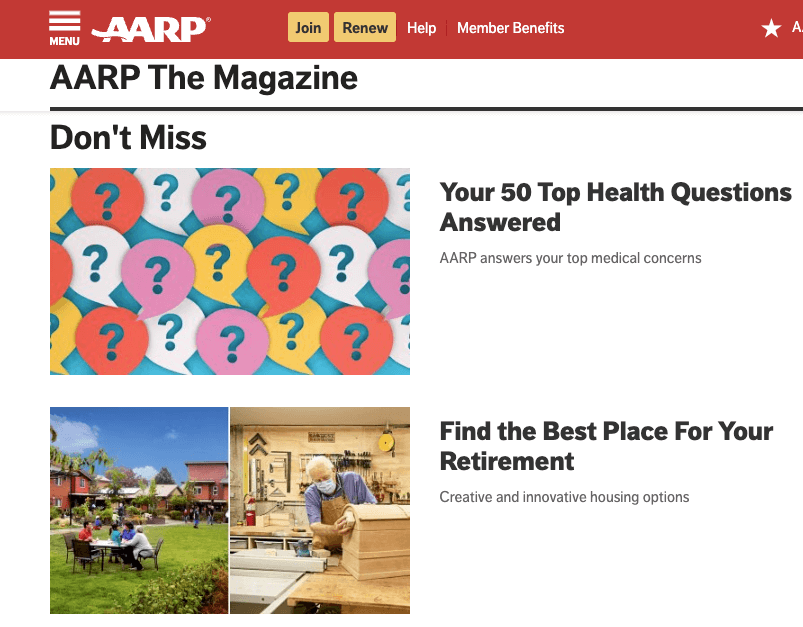 AARP has been a leading advocate for seniors in the U.S. since 1958, and with a mass audience of over 37 million readers, AARP Magazine is one of the largest print magazines in the U.S. 
Over the past 64 years, the company has gone through quite an evolution. Today's over-50 crowd is very savvy and may be one of the most powerful and influential groups of consumers. Catering to this crowd requires a different approach to content marketing. 
The magazine appeals to its demographic by following a storytelling model. The editorial staff also curates its content by listening to its members and selecting topics that meet their needs. 
Why we love it
The content team at AARP doesn't waste their time guessing what their audience wants. Instead, they encourage their readers to reach out via email, social media, and even written letters. Then, they use the responses they get to choose topics that are most likely to resonate with their readers.
The takeaway
Audience feedback is critical. Ask your audience what they're most interested in and then be sure to deliver on it in a way that exceeds their expectations. 
4. Brand: Spotify
The campaign:  Wrapped Playlist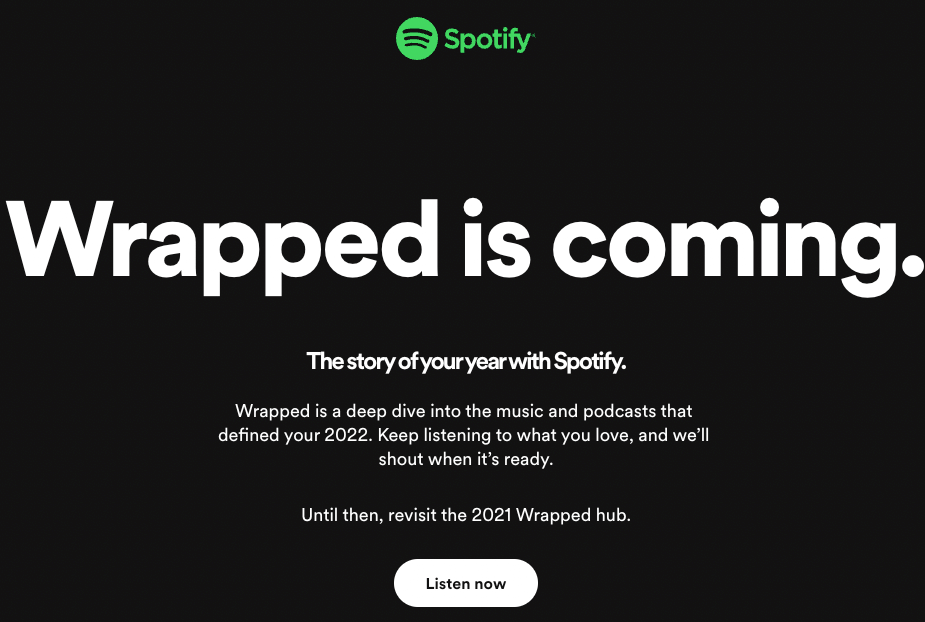 Since the campaign first launched in 2015 (back then it was called "Year in Music") Spotify's "Wrapped Playlist" campaign has been delighting users of all ages. In recent years, it has become an annual holiday tradition. 
On December 1st of each year, Spotify gives its users a nostalgic look back at everything they listened to since the beginning of the year. They also provide each user with a personalized playlist of their most listened-to songs – along with the ability to share their playlists on social media. 
Why we love it
This campaign is the perfect merger of music, technology, and culture. Spotify users already expect a certain level of personalization, and the Wrapped Playlist takes it to a whole other level. While users of other online and mobile platforms may be concerned about privacy and data collection, Spotify has figured out how to do take advantage of it in a non-creepy way.
Spotify has effectively turned the data they've collected throughout the year into a fun and exciting way for passionate users to promote their brand. In 2020, Spotify Wrapped had over 60 million shares from more than 90 million users.
The takeaway
Personalization is a key to effective content marketing, but it's critical to do it in a way that doesn't feel invasive. It's a tight line to walk, but Spotify has nailed it.
5. Brand: Coca Cola
The campaign: Share a Coke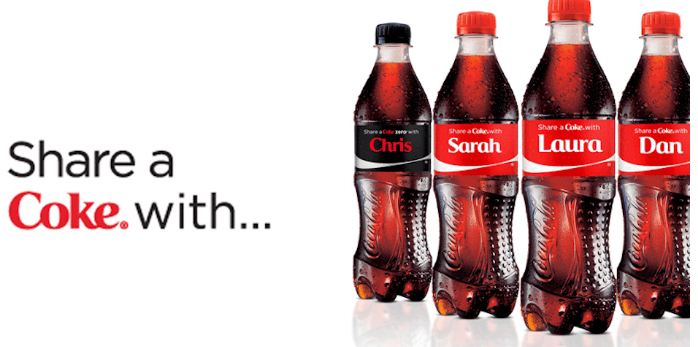 Originally launched in Australia in 2011, Coca-Cola's "Share a Coke" campaign quickly went viral and became a groundbreaking marketing success. The campaign repositioned the company's traditional logo, replacing it with the words "Share a Coke with" followed by a person's name. It was eventually released in over 70 countries, using the most popular names in each country.
The campaign led to an overwhelming demand for Coke's personalized bottles worldwide. The company took full advantage of it, launching multiple spinoff campaigns, such as delivering traveling kiosks to shopping malls so people could create their own custom Coke cans. 
They also set up online campaigns which included allowing people to send a "digital Coke" to someone else through Facebook and allowing people to vote on the next wave of names to be released.
Why we love it
There's nothing more personal than your name. The "Share a Coke" campaign used this concept to take personalized marketing to the next level. It gave the public a way to express themselves and share an experience with someone else. Focusing on giving the product away, rather than keeping it for yourself, also broadened the campaign's appeal. 
The takeaway
No matter what type of business you're in, find a way to get personal with your clients. Also, keep in mind that it doesn't have to be complicated. Sometimes, the simplest ideas can have the greatest impact. 
What makes a great content marketing example?
One thing that separates content marketing from other types of marketing is that it's typically not designed to create an immediate sale. Instead, it's meant to educate, inspire, inform, attract or persuade the viewer. 
Think of your content marketing strategy as a lead generation tool that also builds strong brand recognition, keeps your audience engaged, and makes it easy for them to spread the word about your brand, products, and services.
Create inspired content marketing campaigns of your own
These content marketing examples showcase a few of the ways that you can use personalization and creativity to engage with your audience in a whole new way. If you're looking for even more inspiration, we've got a bonus for you… this blog! 
Providing detailed, value-driven information to your target audience is another exceptional example of effective content marketing. And it also doesn't hurt to toot your own horn once in a while!
This post is subject to Similarweb legal notices and
disclaimers
.
Wondering what Similarweb can do for you?
Here are two ways you can get started with Similarweb today!