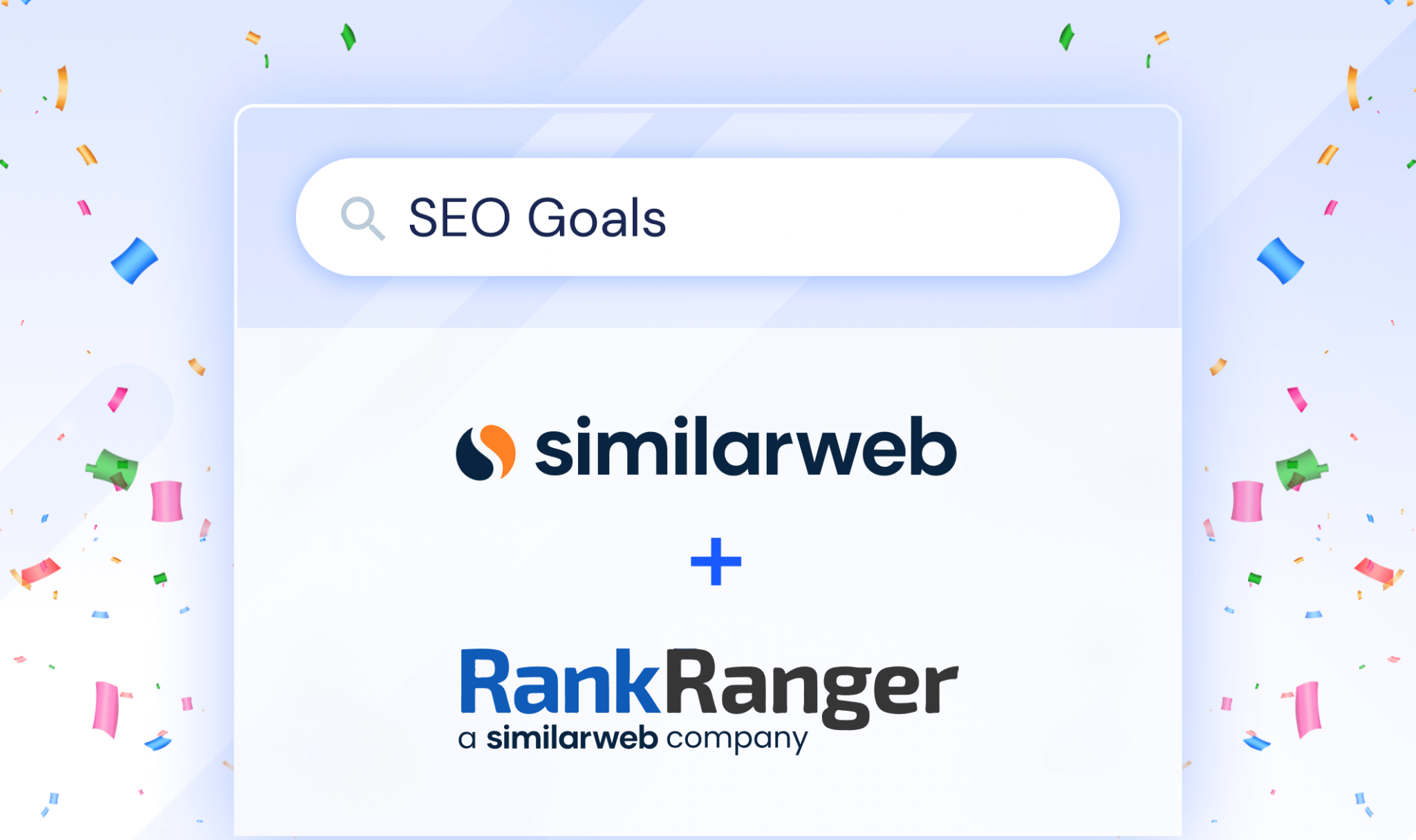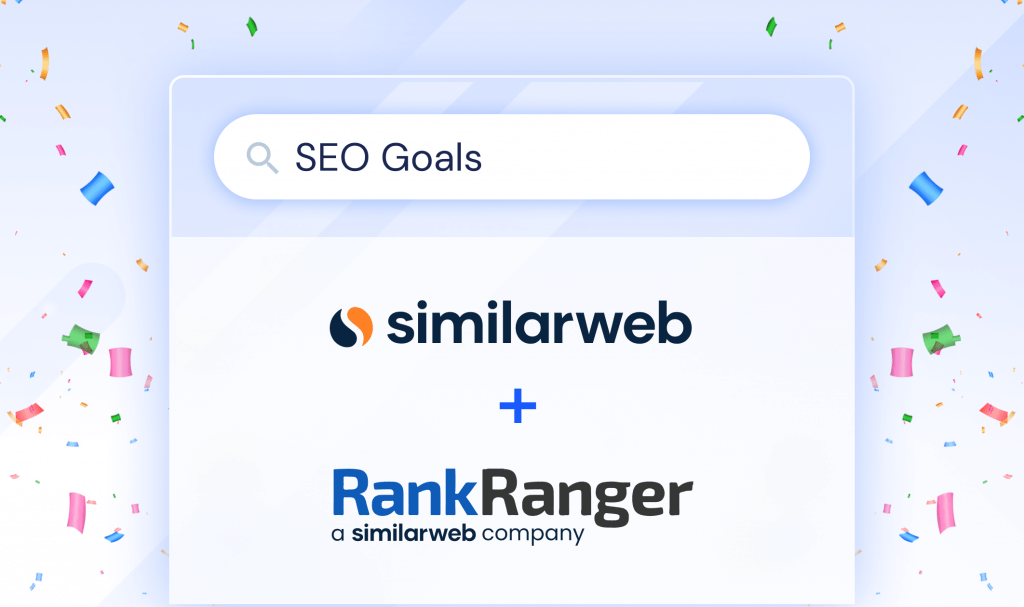 Updates
Similarweb Acquires Rank Ranger: Why It's a Game-Changer for Marketing Professionals
May 16, 2022
| Updated August 3, 2022
We're delighted to announce that Similarweb has acquired Rank Ranger, a market leader in search term rank tracking and monitoring.
The acquisition means Similarweb's offering for search professionals just leapfrogged the competition – and landed firmly in the top slot.
That's because – thanks to the combination of Similarweb's keyword analysis capabilities and Rank Ranger's search term rank tracking – search marketers will now be able to expand their keyword research and analysis beyond organic search, and report on their keyword "market share" across multiple channels.
They'll benefit from enterprise-grade SEO capabilities to research, monitor, track and report on keywords' performance over time and across all leading search engines, in a single platform.
In short, Similarweb and Rank Ranger are the peanut butter and jelly of the search marketing world. Great on their own – but unbeatable together.
Mouthwatering SEO capabilities
"Winning in search marketing is a critical driver of business growth for our customers," said Or Offer, Similarweb's Chief Executive Officer. "By combining our existing industry-leading keyword traffic analysis features and unique data sets with Rank Ranger's standout rank tracking and SEO tools, we are significantly expanding our SEO product suite for enterprises, which we're confident will drive a powerful competitive advantage for our customers."
Rank Ranger's tools enable search professionals to monitor progress against search marketing goals, while measuring, optimizing, and reporting on the impact of specific strategies. Putting these capabilities into the daily workflow of search professionals enables them to maintain high ranking for their products and services and design winning campaigns, and gives them the agility they need to react when rivals compete for the same keywords, or when search trends change in their markets.
Rank Ranger tools and capabilities include:
Rank tracking over time for important keywords or keyword groups
Search optimization for local markets as well as at country level
Link management and measurement of backlink campaigns on ranking performance
Advanced SEO & Digital Marketing reporting
Landing page optimization
Multiple enterprise platform integrations
"We are very excited to be joining forces with Similarweb," said Shay Harel, Rank Ranger CEO and Founder. "Similarweb has rapidly become the standard for companies to gauge their web and mobile-web competitiveness. We believe our approach to search ranking and monitoring makes for a really complementary fit with Similarweb's keyword analysis capabilities and best-in-class traffic data."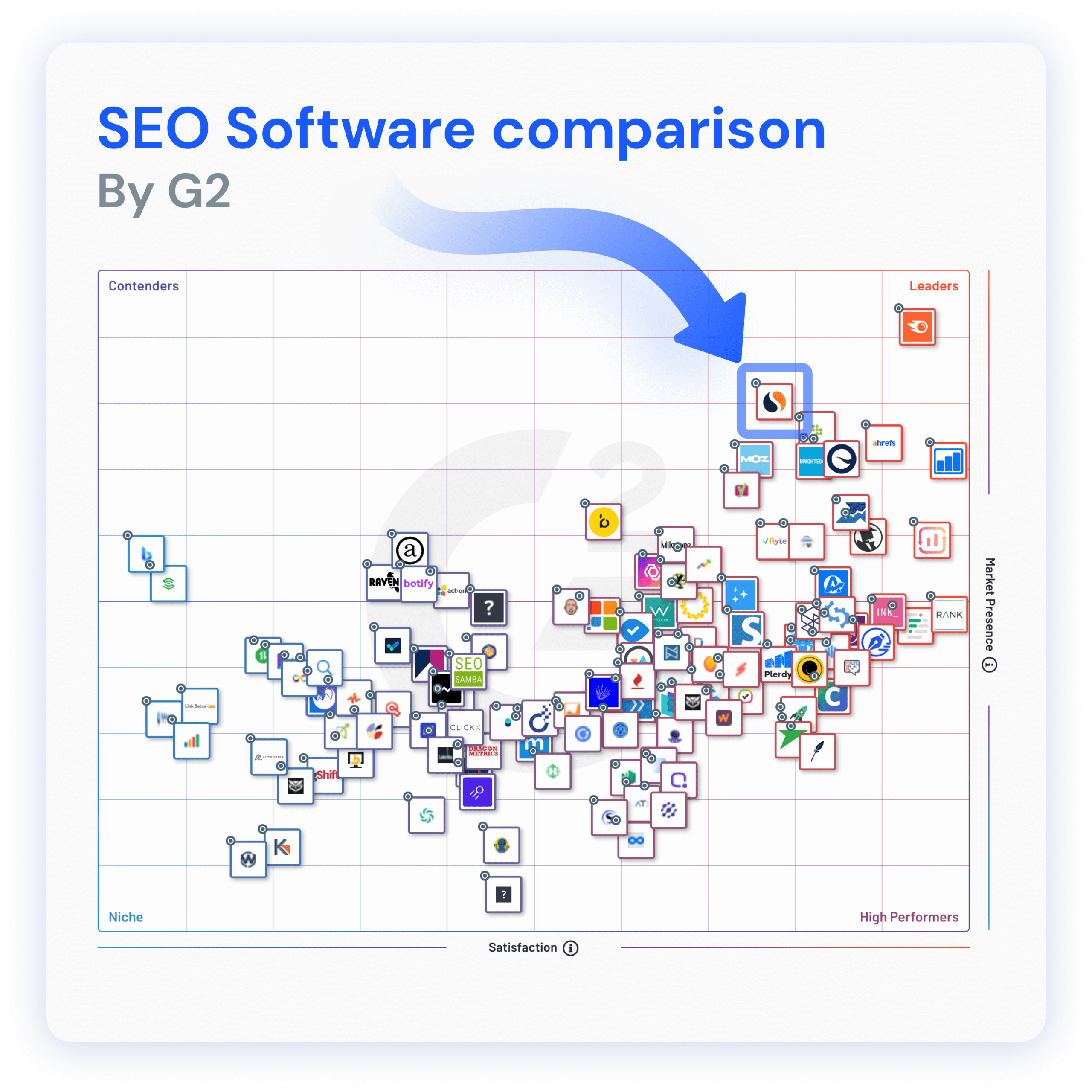 Source: G2, 11th May 2022
We'd like to send huge thanks to Shay and all of the Rank Ranger team for the major part they played in making this acquisition possible. We're really looking forward to creating a solution that dominates the SEO field.
Ask the SEO expert
When it comes down to the nuts and bolts of real-life SEO work, who better to quantify how this new deal will impact search practitioners than a bona fide search expert?
Limor Barenholtz is Similarweb's own Director of SEO. She's a highly experienced technical SEO, who has worked with the biggest agencies and brands across a range of industries over the last 20 years. She loves large-scale strategy and optimization.
"Connecting Similarweb's traffic analysis and competitive intelligence capabilities with Rank Ranger's rank and backlink monitoring will essentially connect all the dots of cause and consequence in SEO activities – allowing faster and smarter analysis and reporting," Barenholtz said. "Finally ranking and backlinks can be monitored alongside real traffic and real competitors over time.
"Having tracking, advanced reporting, and varied API abilities together with Similarweb's insights is a dream come true."
Helping our customers keep on winning
This is another milestone in the exciting journey Similarweb is taking on behalf of the most important people of all – our customers.
You may recall our alliance with leading mobile data and analytics company App Annie, announced in February of this year. And our acquisition of Embee Mobile in November 2021, making our mobile data capabilities even stronger.
All of these advances mean Similarweb customers can benefit from ever-improving data and insights, helping you to win the growth game in 2022 and beyond.
Similarweb is proud to be the Official Measure of the Digital World. Stick with us and look out for more exciting announcements to come in the future.
This post is subject to Similarweb legal notices and
disclaimers
.
Wondering what Similarweb can do for you?
Here are two ways you can get started with Similarweb today!