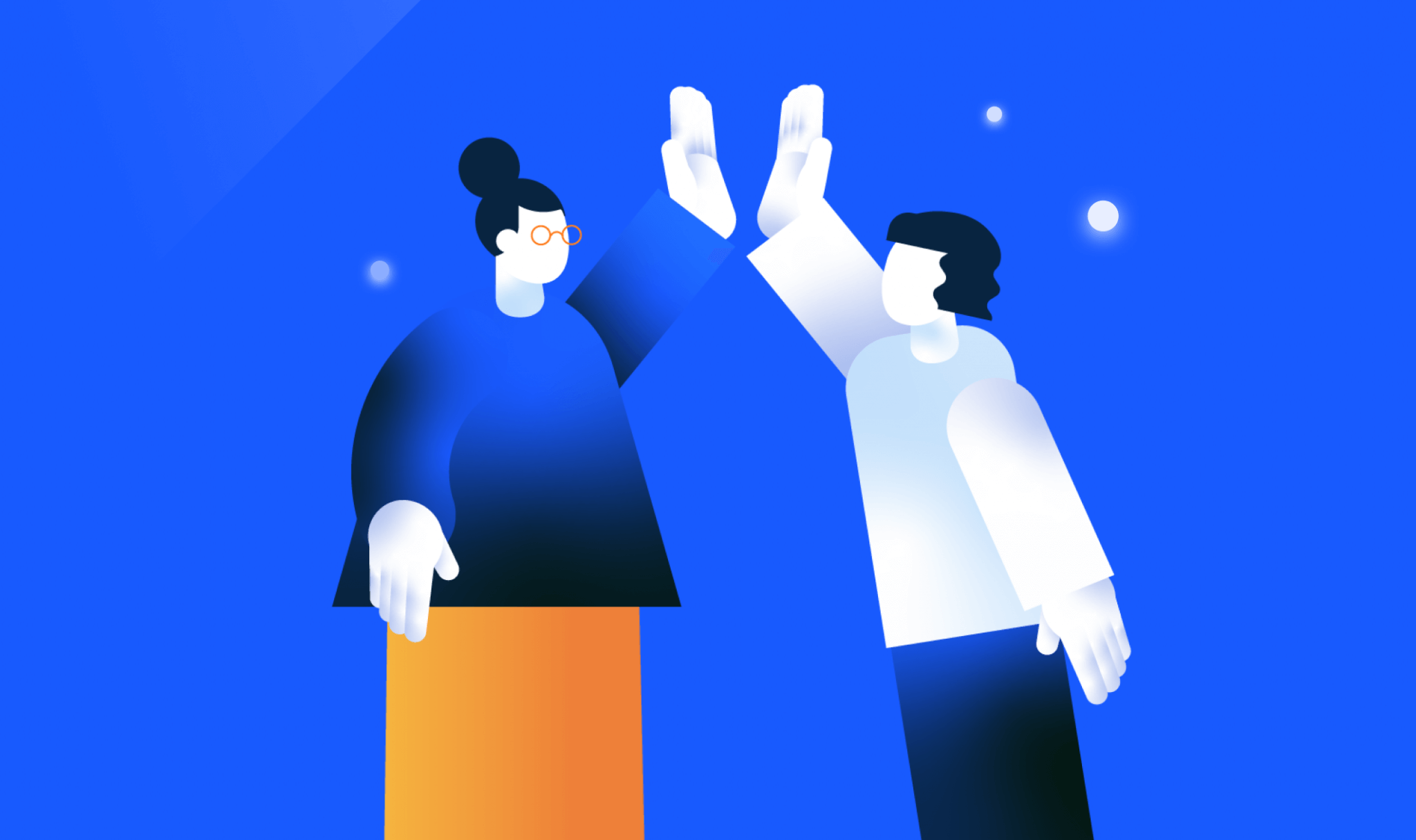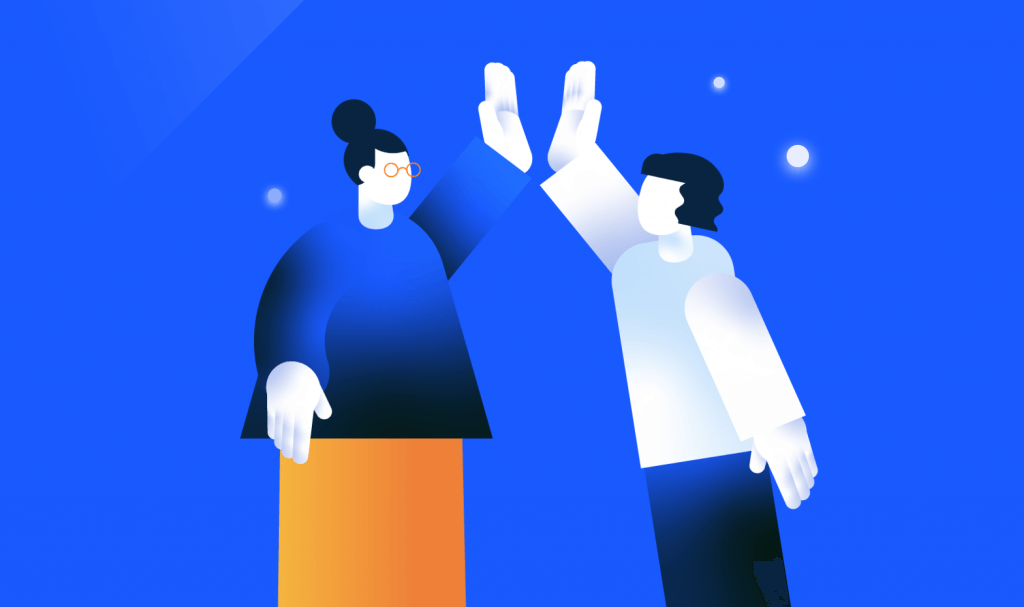 Marketing Intelligence
7 Affiliate Marketing Trends You Need to Know in 2022
June 2, 2022
| Updated September 4, 2022
Online shopping is expected to rake in about $5 trillion dollars this year. That represents about a quarter of all retail sales worldwide.
If you want in on this action, affiliate marketing is the way to go. But just as the eCommerce market is constantly evolving, so is what's driving affiliates' success. Read on to find out the latest affiliate marketing trends, from artificial intelligence to livestream, and how you can capitalize on them.
Ready? Let's go.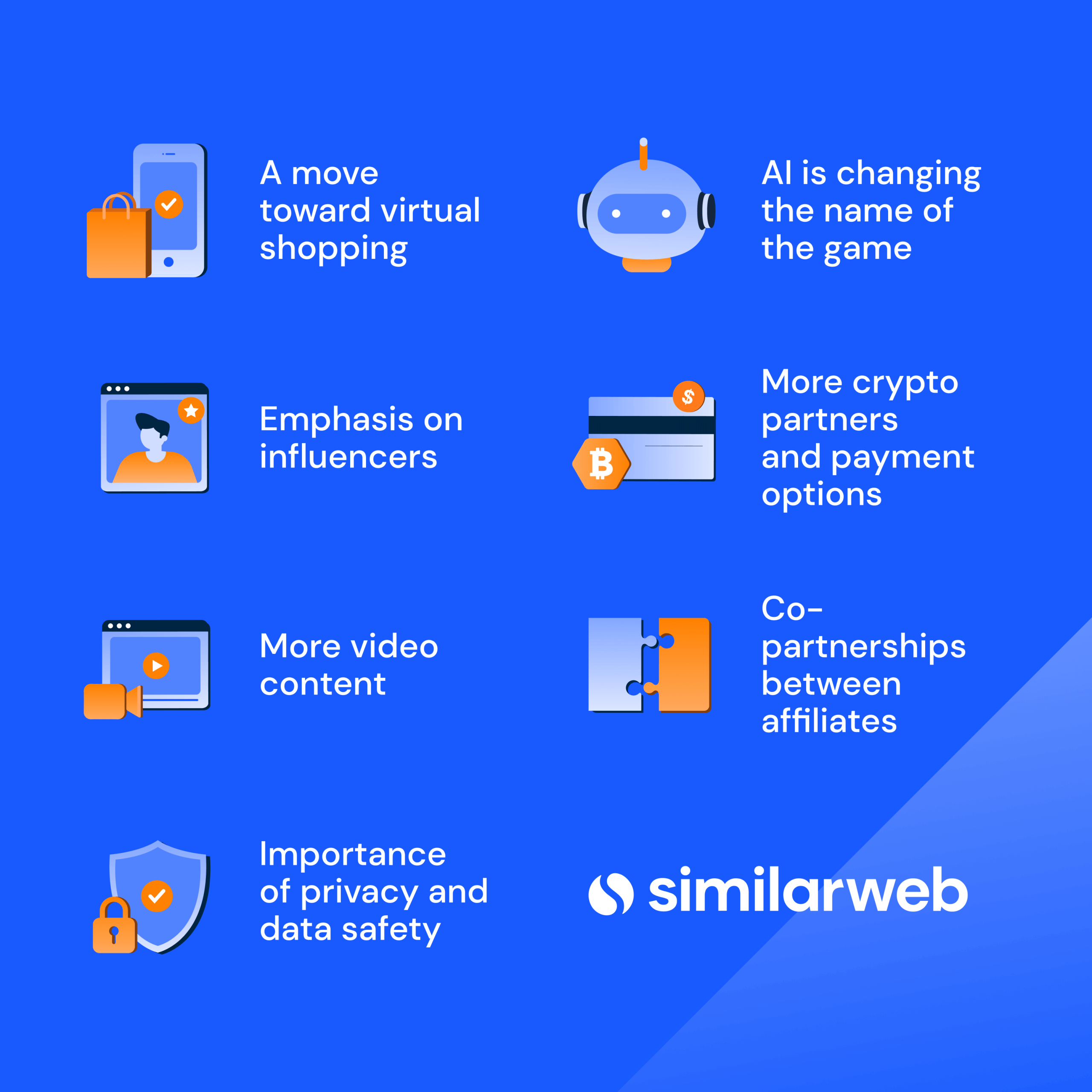 1. A move toward virtual shopping
It's much simpler to click a few buttons on your smartphone than it is to haul yourself to a brick-and-mortar store to buy what you need. Today, people are spending more and more via eCommerce thanks to its convenience and 24/7 availability.
China is the largest country for Livestream shopping, but the trend is making its way around the globe.
While many big retailers are taking advantage of this trend and focusing more of their efforts on online shopping, this is also a great opportunity for affiliate marketers. No matter whether you're a big affiliate marketer with tons of partnerships, or a new one just starting out, you can benefit from this affiliate marketing trend.
Big eCommerce retailers including Amazon, eBay, and Walmart among many others have open-door policies for anyone looking to begin an affiliate partnership because it's a win-win-win for all. You make money selling for the retailer, the retailers reach more customers, and customers get the products they need.
With so many online shoppers, all you need is a way to reach potential customers. Most affiliate programs are low-cost and low-risk so there is no way you can lose out by creating new affiliate partnerships. All you need to do is create your affiliate links and develop your strategy for guiding website visitors to click and shop.
2. Influencers on the rise
Personal recommendations are the best form of advertising. Influencer affiliate marketing is grand scale personal recommendations. People follow influencers because they trust and appreciate their recommendations and big retailers want to capitalize on this.
Influencers write blog posts or social media content and get compensated for purchases from their recommendations. You don't need to be a celebrity or a public figure to take advantage of this affiliate marketing trend.
In fact, most brands prefer influencers who aren't already huge. Today, most brands understand they can greatly benefit from working with micro-influencers, meaning influencers with between 5,000 and 20,000 followers. Today, 47.3% of influencers are micro-influencers, while 26.8% are mid-tier (20,000-100,000) and 18.74% are nano (1,000-5,000 followers). Influencers with fewer followers have better engagement, with nano-influencers having the highest engagement rate of 5%, compared with 1.6% for the biggest influencers in the industry.
Great news for you. Brands prefer working with tons of small influencers rather than with one huge one. There are tons of platforms and affiliate networks, such as eSavvy, for nano and micro-influencers to connect with big brands and start affiliate programs.
3. More video content
Videos are the most engaging type of content and with more and more platforms specializing in video (YouTube, Instagram, and TikTok), affiliate marketers must be taking advantage of this medium. People would rather watch a video, a story, or a Livestream event than read a post.
One of the biggest affiliate marketing trends for video content is Livestream shopping. This is when a retailer or influencer goes live on social media to discuss a product, answer questions, and maybe offer coupons or deals during an online event. Maybe it's the peer pressure, timeliness of the event, or the thrill of live shopping, but people tend to make purchases during these events.
Smart affiliate marketers will get in on this trend and create engaging video content and live events. Here it is important to build an affiliate marketing strategy so that your video content is engaging and aligned with what your audience will like. You could create specific content that speaks to a niche audience and build your video social media presence.
4. It's time to talk privacy and data safety
You might think all these measures to protect users' data are bad for affiliate marketers, but they also present opportunities for you to improve your marketing intelligence.
As consumers become more tech-savvy, they are also becoming more aware of protecting their privacy and online data. Recently, many countries implemented new regulations to protect consumer privacy online.
To improve your marketing without infringing on users' privacy in the cookieless future, such as powering up your referral source analysis and target audience analysis.
5. AI is evolving
Gone are the days when hand-made or manual labor reign. This is the era of automation and anything that can be streamlined by technology should be. For you, this affiliate marketing trend could mean using artificial intelligence to bid on trending keywords, target different audiences with your PPC campaigns, or interact with your website visitors via a chatbox.
AI is a game-changer for affiliate marketing because it can save you tons of time, energy, and resources, while increasing your sales. Rather than spend your precious time analyzing data and updating campaigns, you can use AI technology to do this for you. This will free you up to invest your time in creating new strategies to grow your business, while AI takes care of the day-to-day.
How can you take advantage of AI in your affiliate marketing business? For starters, you can add a chatbox to your website to interact with visitors. The chatbox can answer questions, provide recommendations, and handle most of your online interactions. This improves the customer experience on your website and could lead to higher sales. AI tools can also help you optimize your content for SEO by providing insightful data, and they can even help prevent fraud on your website.
AI has proven to improve affiliate marketing sales by 30%. If you aren't already using AI in your affiliate marketing business, you're throwing money down the drain.
6. Grow partners and payment options
When bitcoin first launched in 2009, no one was sure what to think of it. Would investing in it make you rich? Or was it an unstable trend that would soon be squashed by government regulation? More than a decade later, it's pretty safe to say that bitcoin and other cryptocurrencies are here to stay.
People are investing more and more in digital currencies and, more recently NFTs. There are tons of cryptocurrency affiliate programs that you can join and give yourself a new revenue stream. With the crypto industry growing, there are tons of platforms for users to buy, sell, and trade their digital coins.
As the popularity of digital currencies grows, consumers are looking for more ways to spend their investments. Today about 36% of small businesses already accept cryptocurrencies as a form of payment. By accepting this type of payment, you're opening your doors to more customers who might prefer buying from you rather than your credit card-loyal competitors.
Competition between these platforms is cutthroat, and many of them rely on affiliates to help them grow their market share. You can join one of these platform's affiliate programs and start earning when your users trade their currencies. Some platforms offer huge incentives and commissions of up to 50% on transactions. We don't have to tell you that's an attractive rate for affiliate marketing.
7. Co-partnerships between affiliates
Ever heard the saying, "A rising tide lifts all boats?" While you might think other affiliates are your competition, you can actually both benefit by working together and supporting each other. Tons of affiliate programs already account for co-partnerships and many ensure you still get your full commission amount. You can also work with your partners to figure out how you can maximize revenues together.
For example, you can work with another affiliate in your industry to create joint content and introduce your affiliate partners to your audience. You'll also get introduced to their audience and likely get new followers and website visitors. You could write a guest blog post for another affiliate, or even host a joint Livestream event together. This is a great way to expose yourself to a new audience in your industry.
Another option is to trade backlinks to each other's websites. Backlinks are an important SEO booster, so this can be a useful practice to improve your Google search ranking.
Ride the latest affiliate marketing trends
2022 is set to be another profitable year for affiliate marketers. How profitable? Well, that depends on you. If you get in on these marketing trends, you're sure to have a great year.
Further reading: 52 Affiliate Marketing Statistics for 2022
FAQ
Is affiliate marketing growing?
Yes. The number of online searches for affiliate marketing has grown exponentially since 2016 as more and more people want in on this business. Affiliate marketing is also a multi-billion dollar industry that is estimated to reach $12 billion in 2022. These numbers are only expected to grow as the world's economy shifts toward more eCommerce and more people are interested in running their own businesses.
What is the #1 affiliate marketing trend I should adopt?
That really depends on you and your business! We know it may be difficult to adopt all of these trends at once, so it might be better for you to choose one that you believe you can excel at. Maybe you're already creating great content, so why don't you try more video content? Or maybe you need to expand your audience, so why not try partnering with another affiliate? Choose a trend or two that you can focus on and once you adopt them successfully, move on to another.
How do I successfully get in on a trend?
It's important for you to create goals and KPIs so that you'll know how successful you are at adopting a trend. You can track your activities and metrics and decide whether you were successful. If so, great job! If not, it's important to review your activities and figure out how to improve.
How do I find affiliate programs for me?
There are hundreds of affiliate programs out there just waiting for you to get in on! You can use a tool such as Similarweb to conduct referral research and analysis. Our tool can help you find and analyze top referral sites and find potential partnerships to grow your business.
This post is subject to Similarweb legal notices and
disclaimers
.
Wondering what Similarweb can do for you?
Here are two ways you can get started with Similarweb today!