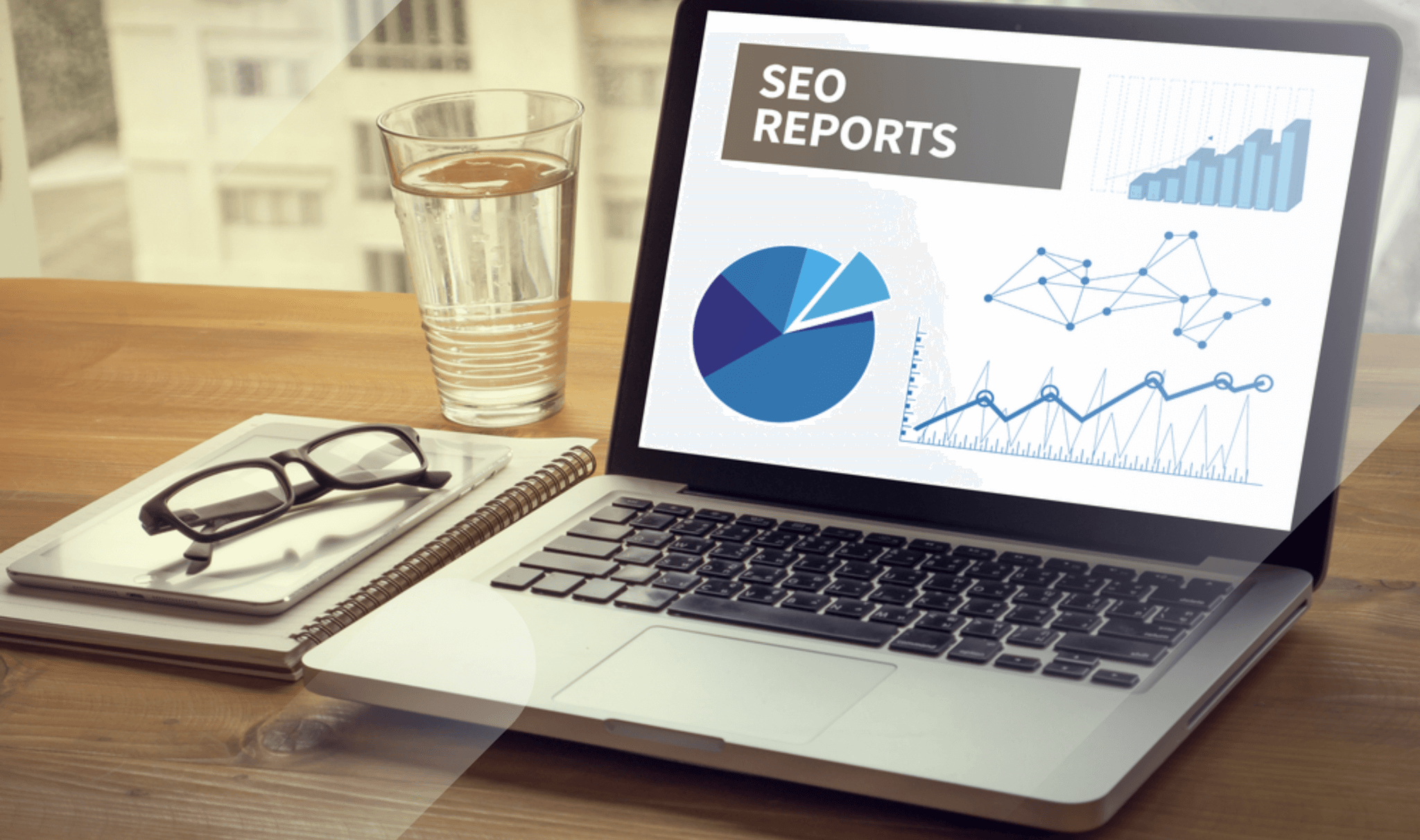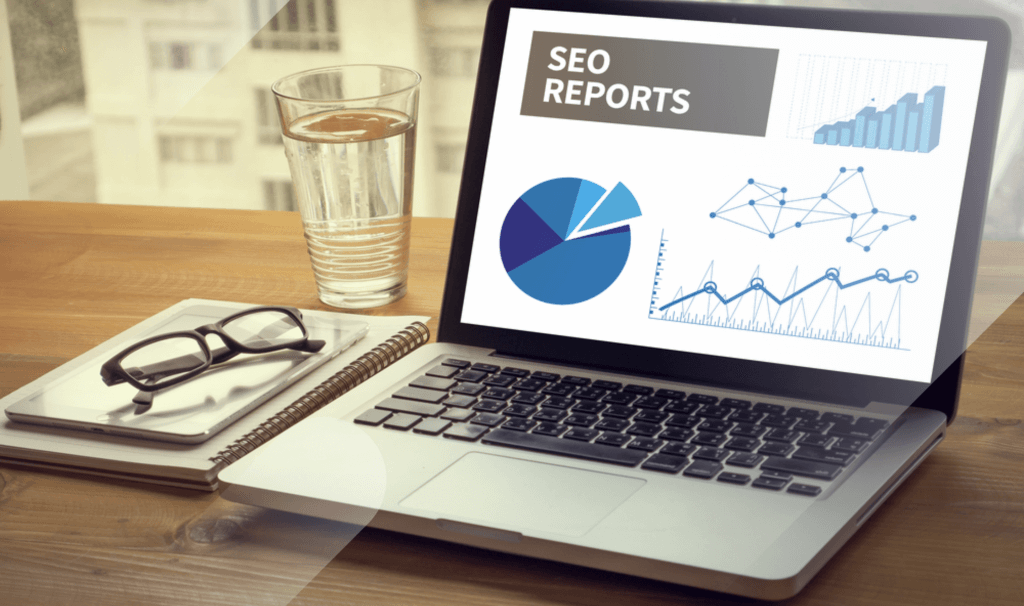 Marketing Intelligence
SEO Reporting: How to Showcase Your Results and Impress Clients
May 10, 2021
| Updated August 24, 2022
Do you ever worry you might be forgetting something?
It might be a task that's slipped off your to-do list or a piece of information you needed to share.
When putting together a client report, balancing how much detail you include is key. You have to find the middle ground between flimsy findings that offer little insight, and tidal waves of excessive information and fluff.
It's all about what you should include and what you shouldn't. Because in the age of skim-reading, no one wants to be bombarded with a wall of data.
But equally, what if you leave out a key finding?
Here's a run-through of all the essential information featured in a top-class SEO report. So that you can give your clients exactly what they need and demonstrate the value you're delivering for them.
We'll be unpacking the world of SEO for agencies, by answering:
What SEO reporting is, using our keyword research tool

What to include in SEO reports for clients

How to generate one
Let's get started.
What is SEO reporting?
With so much skin in the game, it's not surprising that clients want to see results. Investment in digital marketing continues to soar, and Borrell Associates predicted that SEO spending in the U.S. alone would hit an incredible $80 billion by 2020.
This is where Search Engine Optimization (SEO) reporting comes in.
Done well, it helps you prove to clients that all that investment is bringing in rewards and moving them closer to their goals.
When it comes to #seoreporting, clients want to see results. Proof that all that investment is bringing in rewards and moving them closer to their goals.
Tweet this
Put simply, it's a means of demonstrating the impact of your SEO efforts. Pointing out how well your client's site is performing and why.
The key is that each SEO client report should address precise needs. The information featured should be clearly presented and easy to digest. But also carefully selected with that project's specific aims in mind. 
Because scale, industry, and market share all affect which metrics are likely to mean the most to that business.
What clients expect from an SEO analysis report
When compiling your SEO report, it's important to stay focused on your objective. Which is to make the value you're giving your client as clear to see as the blue sky on a sunny day.
So give them detail, but also give them key headlines. It doesn't need to be a Hollywood epic, but you want to give them some kind of story. Explain how your work has affected their digital visibility, and where you'll focus your efforts in the coming month.
And remember that for the client, the ultimate goal is in all probability their bottom line. So a well-crafted report that effectively demonstrates the milestones you're hitting will go a long way to easing their mind. Especially in the early days.
A tiptop report will follow this structure:
How your site is performing and what's changed

What we did that worked

What we'll do next
So first up, let's look at the most important metrics to include.
Analytics metrics
Let's talk numbers.
No good SEO client report, or any digital marketing report, is complete without facts and figures to illustrate impact. Clear metrics that track change over time are key to demonstrating exactly what happened, and when.
So use a marketing analysis tool that lets you detail trends and progress, so your client can follow which seasons, and which strategies, have been the most successful.
Here are the most important metrics to include:
1. Organic visits
Start with the big one: How many visits is the site receiving from organic traffic? This is typically the headline figure, the Spider to your Spiderman, so get it front and center.
2. Bounce rates
Your bounce rate tells you how many visitors leave immediately (or 'bounce') when they land on your site. And a high rate is a pretty strong indicator that your content isn't powerful or engaging enough, or that you're simply attracting the wrong kind of traffic. This is a key metric that every client wants to see.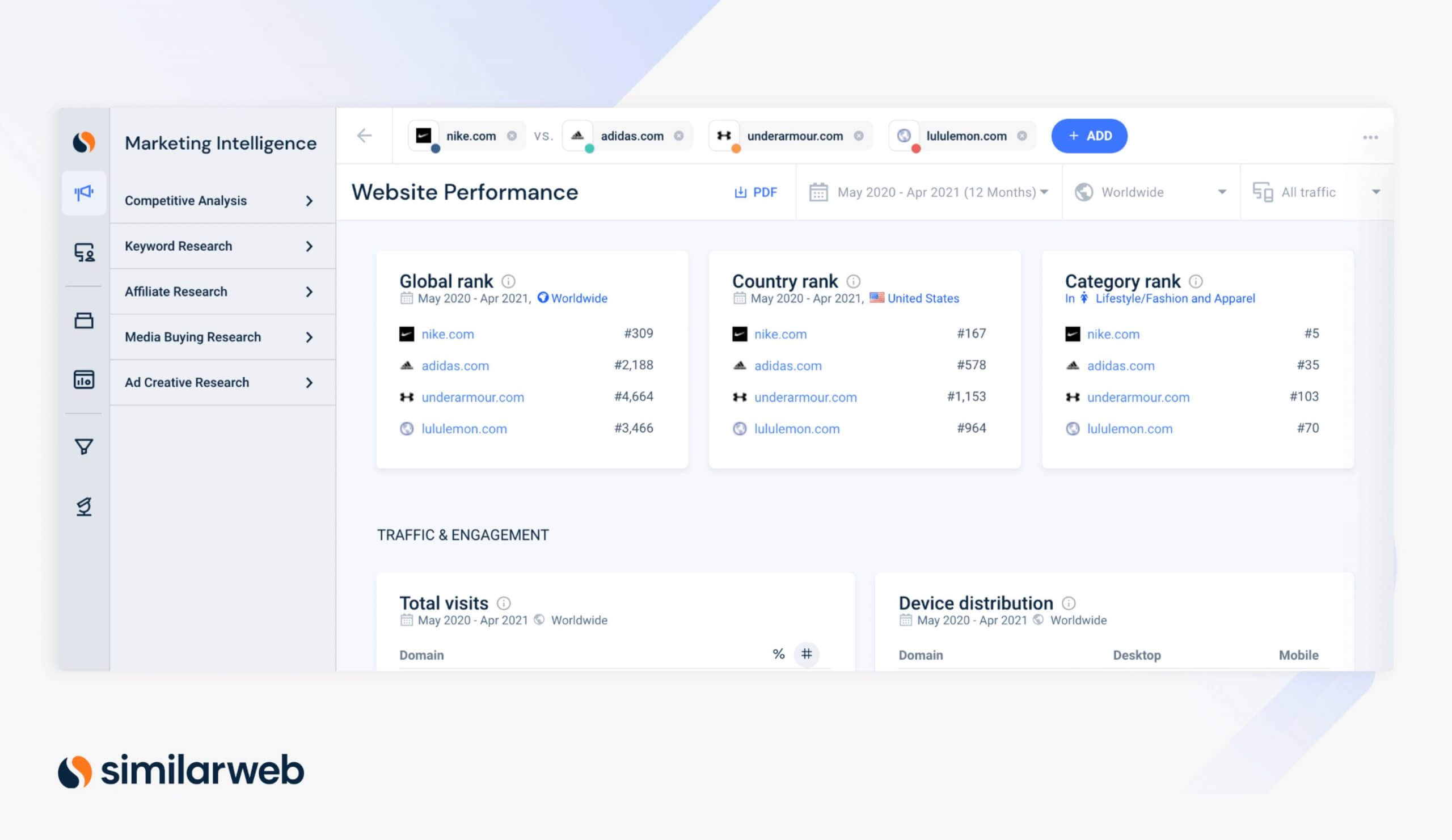 3. Average time on page
How long are visitors spending on each page? In today's fast-clicking world, longer duration gives a useful indicator of interest. And helps clients see which content is performing, and which aren't holding readers' attention.
4. Conversion rate
The natural partner of visit duration is, of course, conversion rate. Even the tiniest of improvements here can have big implications for revenue growth. So expect clients to be watching these rates with the eyes of a hawk. And don't miss the opportunity to celebrate any successes you have here. Maintaining a good conversion rate is an art of itself.
Learn how to track metrics for a wider digital marketing campaign.
Now that we've identified the key metrics, the next step is to think about time periods. (And don't worry, we're talking duration, not getting all Bridgerton.)
Clients will benefit from seeing trends over a number of growth periods, so it's best practice to offer several breakdowns for each metric. By splitting it up, future planning can be better informed based on short- and long-term factors.
5. Year-over-year growth (YoY)
A year-long profile gives the client an easy view of how exactly their traffic has increased since you started optimizing their digital search presence. A YoY view also implicitly reminds your client that optimization is a long-term process, and that they shouldn't expect overnight results.
Focusing on the YoY change is also useful as it mirrors common budgeting trends. If the client can see your work paying off, what's to stop them upping next year's budget?
6. Month-over-month growth (MoM)
Measuring MoM growth is a great way to give clients a more agile SEO analysis report. A more detailed breakdown also helps them to appreciate the principle of small gains that together have a big impact. The immediacy usually gets a good response too, and the added specificity allows for seasonal tracking, helping clients to draw out trends that vary from month to month. Ultimately, those findings may well inform your future strategy.
7. Week-over-week growth (WoW)
If you're using an SEO tool that allows for such a level of detail, giving WoW breakdowns can help you identify opportunities for even more optimization. And in crowded marketplaces with fickle audiences, those small improvements might just be the edge that makes the difference.
Organic keyword ranking
Keyword ranking is a time-honored marker of an SEO strategy's success. But keep in mind that while it often holds the key to traffic growth, it represents the means rather than the end goal.
Nevertheless, clients will always expect to see these included in reports, so make sure to detail a few variations. And this is especially true early on in a campaign: When site traffic itself might not have seen an uptick, you can point to green shoots in the keyword rankings.
1. New organic keywords
Like the fresh-faced junior year arriving at high school, this is a good time to highlight any keywords that have only just appeared on the scene. So that your strategy can remain agile and focused on things as they stand now, not as they stood six months ago.
If you want to stay agile, why not take our quiz and find out if you're on top of the latest digital trends?
2. Top ranking keywords
Broken down into the top three and top ten highest-ranking keywords, this will give clients a well-balanced view of performance across their site. Depending on your client's needs, you can organize results based on traffic volume, conversion rate, or the quality of traffic received. Helping them focus on creating content around the best performers.
3. Branded and non-branded keywords
It's helpful for clients to see rankings of branded keywords alongside non-branded terms, to track how widespread their messaging is. Competitors can also make gains from your client's branded keywords, so it's important to track their ranking.
4. Top organic pages
The clue's in the name: SEO is all about honing and refining what you've got going on. And pulling together the top pages for organic traffic is a surefire way of seeing what's performing and what isn't.
So make sure to rank the site by page views so the client can see which are the most popular. Tracking those receiving the highest page views from organic search gives a clear idea of the volume of incoming traffic.
Take advantage of Similarweb's new top organic pages feature and Google Search Console here, to give you quick and easily digestible breakdowns of which pages are top of the pack.
Steps to take to achieve results
Again, the purpose of an SEO analysis report is to compile tangible data that showcases the impact your work is having.
1. Optimization
Most of us use Page Optimization to establish how well a page is performing against certain targeted keywords. Including a section in your report helps you display the improvements you've made, highlighting how rankings have now improved for those pages. This is also a great opportunity to flag any unturned stones that you could boost on your client's behalf.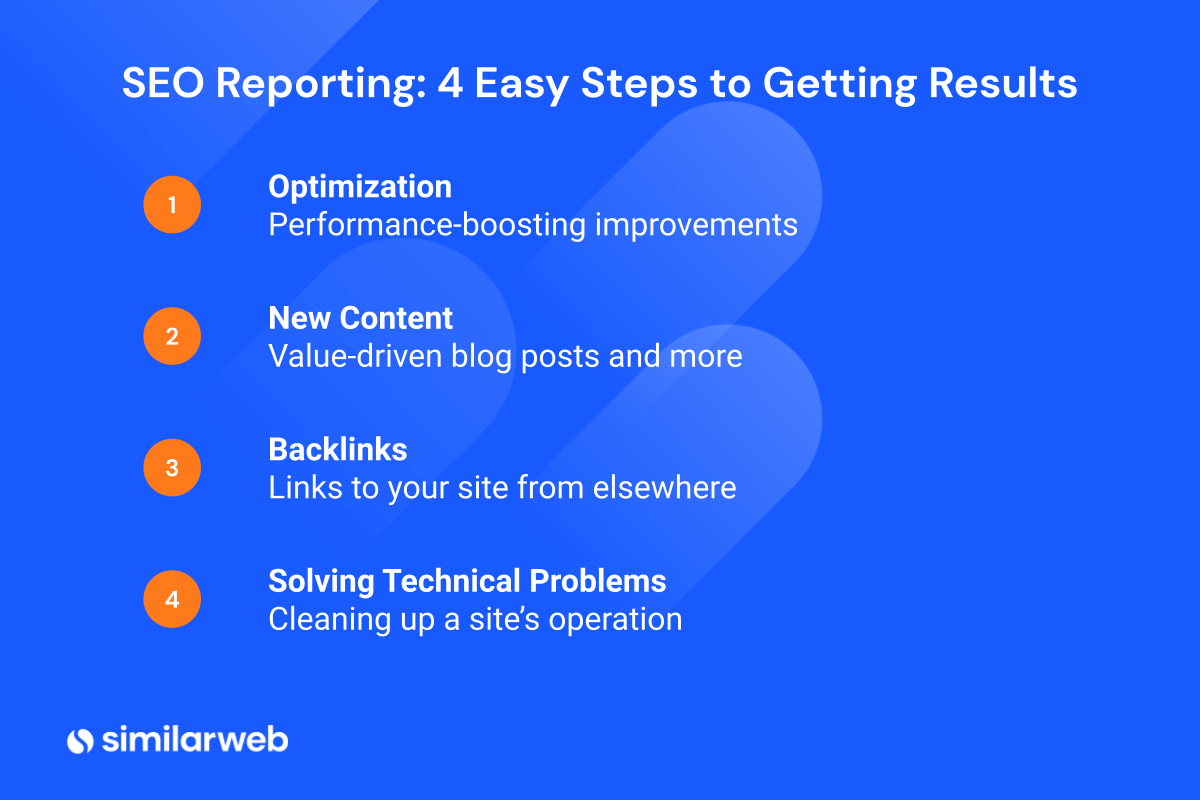 2. New content
If your approach also involves inbound marketing, don't be afraid to showcase the well-presented, value-driven, and SEO-optimized content you've created for them. Depending on their knowledge level, a short funnel illustration will help them understand the value this approach delivers in the form of developed, high-converting lead generation.
3. Backlinks
Depending on your client's specific goals, highlight the backlink growth that your work has established. It's important to be clear that this isn't about sheer volume. So make sure to explain the type of high-performing links you're after, so your client doesn't get obsessed with quantity over quality.
4. Solving technical issues
We've all given up on websites that simply aren't loading fast enough. Tap into that shared experience and detail the performance improvements you've made to their site. That might come as speed increases, but also clearing up of broken links so users are seeing fewer 404 pages and effective site mapping. Mention any other tweaks you've made that help search engines crawl and therefore promote the site more efficiently.
Kissmetrics found that 47% of consumers expect a website to load in 2 seconds or less.
Share what you're planning next
This is one of the easiest to miss, but one of the most important to include. All the findings in the report so far should be building to this plan to drive results into the future.
Depending on your reporting cycle, this is a perfect opportunity to provide clear details about what you're planning to achieve greater impact. Throwing the light into the future lays out for the client just how active you'll continue to be, and provides a key piece of reinforcement that they should continue investing in your valuable services.
So don't miss the opportunity to get them dreaming of the future.
How to make an SEO report with Similarweb
Similarweb agencies analytics offers tools that make creating SEO reports for clients seamless and painless.
Let's imagine you're planning the SEO strategy for a global brand like Nike.
First off, you'd select your top competitors in different markets, such as Adidas, Under Armour, and Lululemon, and look at how your client is performing. Make sure to take into account your digital competitors, as well as your brand competitors.
Next up, use our tools to measure how each business is performing online. You're looking for web traffic, engagement metrics, and marketing channels. This will give your report a solid grounding in starting volumes, allowing you to clearly track any changes.
With that in hand, turn your attention to keyword research, looking for gaps you might be able to make use of. Put together your ideas for appearing in SERP features (such as featured snippets, knowledge panels, top stories) to build keyword lists you can monitor. And of course, don't forget to produce a ranking of top organic pages so you can see where your client should focus on driving more traffic.
With all that data compiled, draw out your key findings ready to share with relevant team members and executives. Sorted. Book a demo today!
Further reading: Build Competitive Analysis Reports Your Management Can Rely On

This post is subject to Similarweb legal notices and disclaimers.
This post is subject to Similarweb legal notices and
disclaimers
.
Wondering what Similarweb can do for you?
Here are two ways you can get started with Similarweb today!