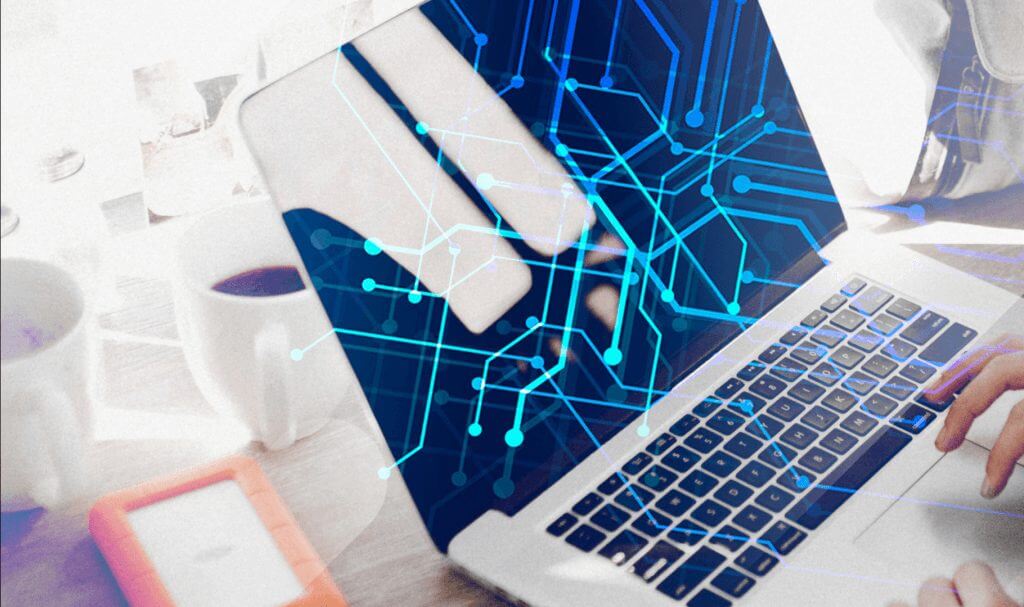 Marketing Intelligence
The Complete Guide to Domain Authority and Boosting Your SEO
March 4, 2021
| Updated June 19, 2022
If you want your website to reach more people, understanding domain authority is key.
A high domain authority boosts the chances that your website will show up near the top of search engine results pages (SERPs) and receive more organic traffic.
Here we'll delve into what domain authority is, why it matters, and how you can improve yours and drive more traffic using competitive research. We'll also explore page authority, another important piece of establishing site authority. Let's take a closer look:
What is domain authority?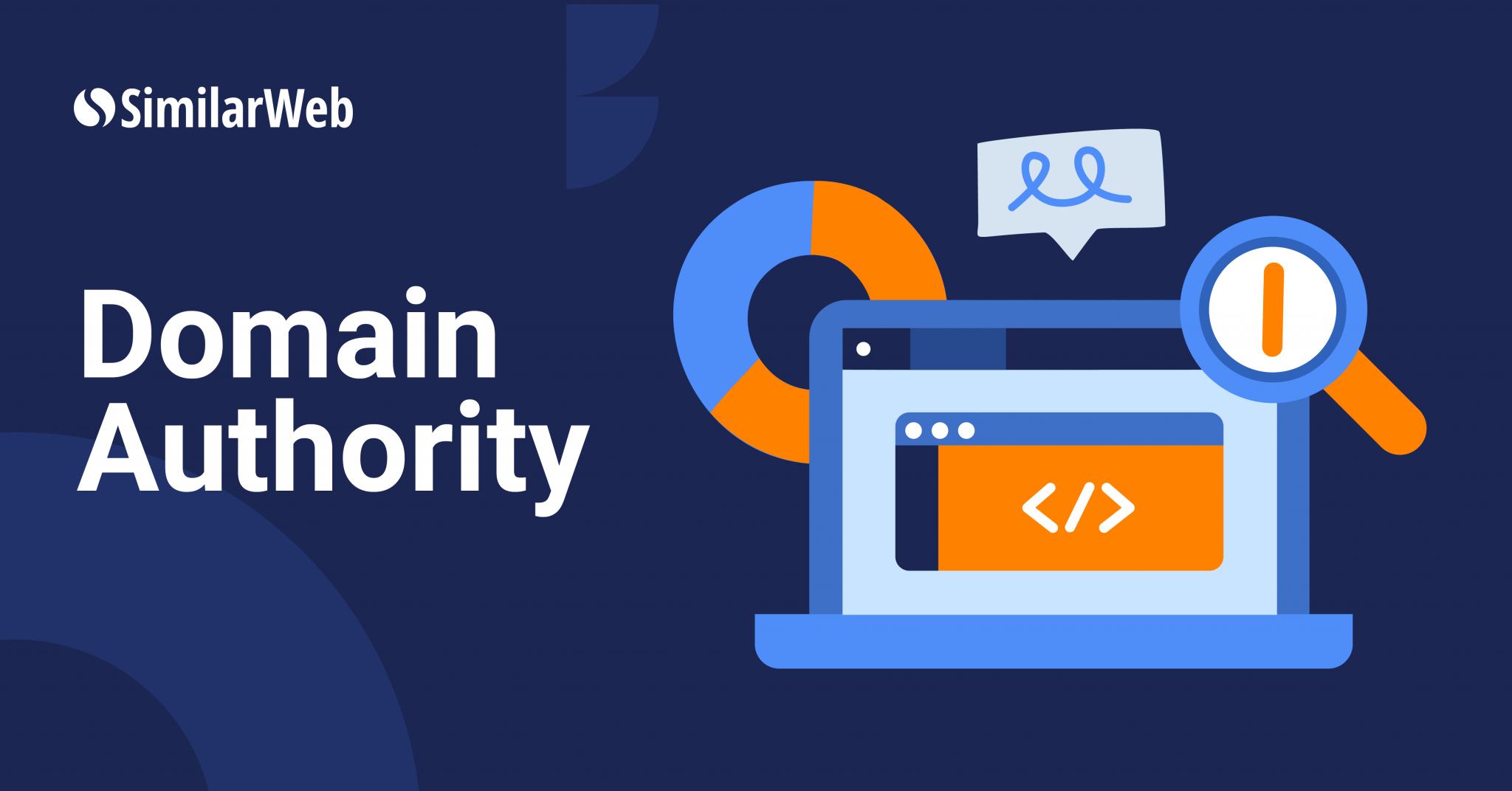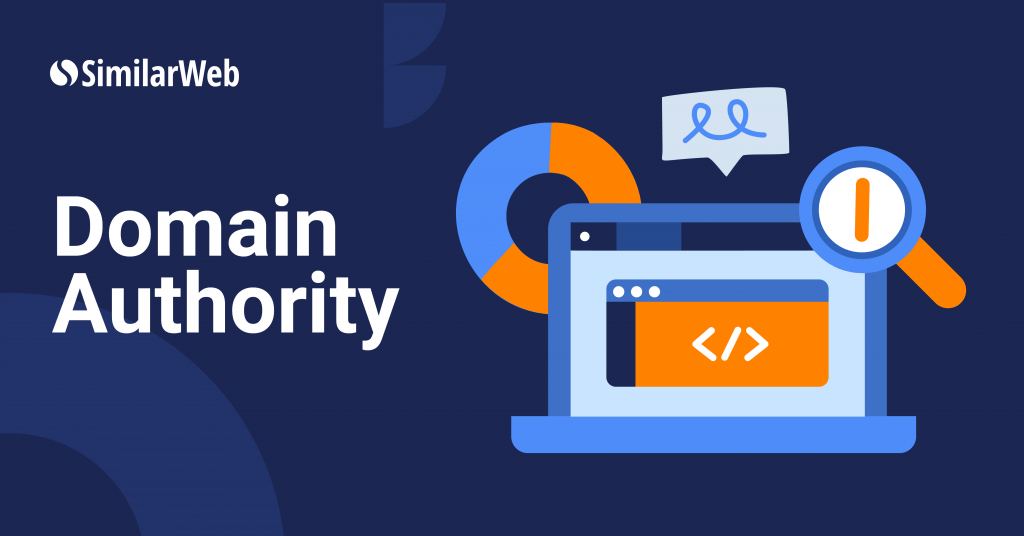 Domain authority measures how strong your site is compared to others. A site with a high domain authority, or website authority, is more likely to rank at the top of search engines and receive more traffic. While it is not the only metric that matters for ranking, your website's domain authority gives you insight into how it compares to others and can help you to shape your digital marketing and search engine optimization (SEO) strategy moving forward. When you analyze a page authority, you are looking at this, but on a specific page-level.
While Google doesn't reveal its domain authority rankings, there are different tools available to understand how your site measures up against the competition. Similarweb measures site ranking, which gives a more complete picture of the competitive landscape than domain authority alone, since it includes traffic from search engines, social media, and other channels as part of the ranking system. With Similarweb, you can also analyze the performance of specific pages.
How is domain authority scored?
In general, domain authority as measured by Google, is based on more factors than other online tools you can access. Google uses over 200 factors to rank a domain score, which is also known as a website ranking, DA score, and website score.
Some of the factors for domain and page authority: Site age, page load speed, the relevance of the content, how frequently the content is updated, the reliability of the information, keyword strength, site structure, the inbound links, the number of linking root domains, or the number of referring domains from other authoritative sites.
Whatever the scoring system used, new websites start with a low domain authority score. The higher a ranking, the more difficult it is to climb further.
What is a good domain authority?
If your site has a large number of high-quality external links, your domain authority score should be on the higher end of the scale. Building website domain authority is a process that can take time, and small business sites with fewer or no internal links will naturally be at the bottom of the scale.
Remember, a domain authority score doesn't always directly correlate to search engine ranking. There are various other ranking factors like keywords, search intent, metadata, and content that domain authority doesn't always take into consideration. However, your score can help you understand where you stand amongst your competitors and more importantly, what's going on in an industry or market.
Why does domain authority matter?
Domain authority rank can give you valuable insight into organic traffic that you receive from Google. If your domain rating is low, you can analyze your site to understand what areas need to be improved. If, for example, you find that your site is lacking quality links, the next step for your marketing efforts is to work on getting high-quality links to your site by creating a link building strategy.
Increasing your ranking strength can take time, so don't worry if your domain authority doesn't improve immediately.
How to improve domain authority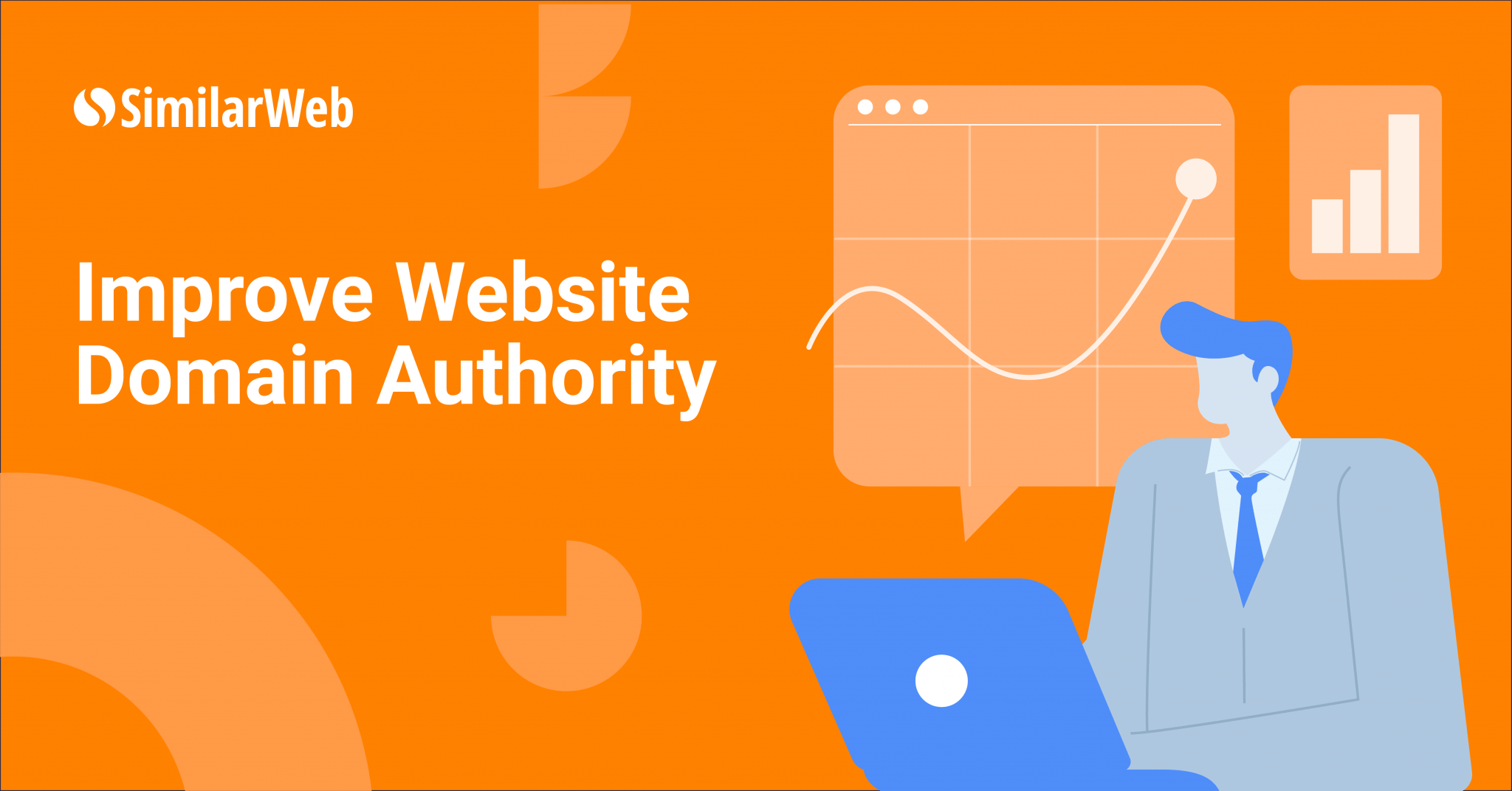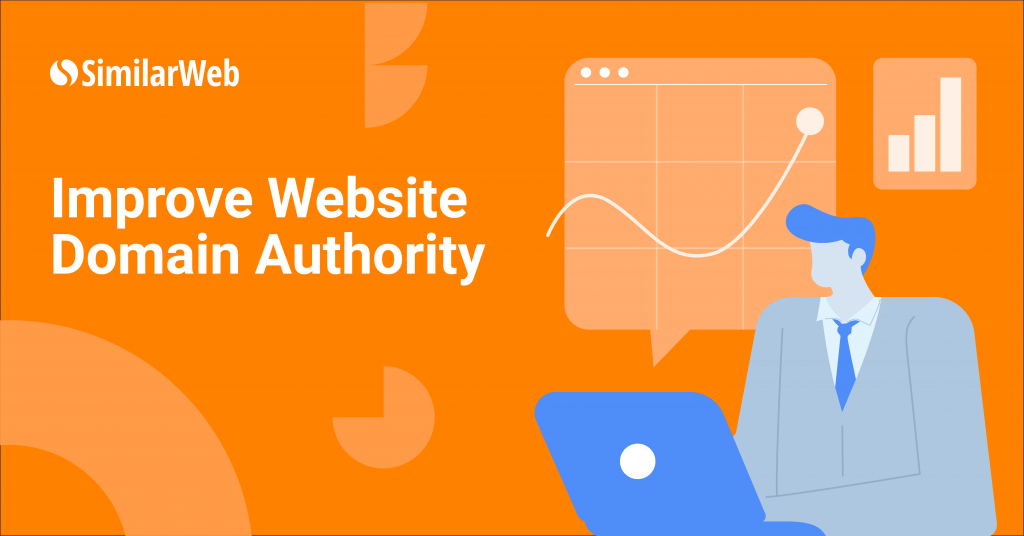 Increasing the domain authority on your site starts with taking a look at the links that you have coming in. Various backlink SEO tools can help you analyze your link profile and see which links lead to your site and their importance. You'll also be able to check out who is linking to your competitors, a powerful insight into what's going on in the industry.
After determining your links, ask yourself the following questions:
Are they relevant?
Are they valid?
Are they coming from big names in the industry that already have high domain authority?
If you spot any broken links, reach out to the sites to make sure they're updated or removed. You'll also want to build a plan to bring in new links from authoritative sources. One great way to start is to create a link building plan with quality backlinks to other sites so that they'll have a reason to feature you.
Domain authority vs. topical authority
When speaking about domain authority, the topic of topical authority often comes up. While domain authority looks at your overall website and its authority over certain topics, topical authority determines if you're an expert on a specific topic (based on your content). While topical authority is a broad subject in and of itself, we'll take a quick look here at the most important concepts.
How is topical authority measured?
There are two major concepts in topical authority that every SEO and marketer must be familiar with: Google Knowledge Graph and Hummingbird.
Google Knowledge Graph
The Google Knowledge graph is the way that Google takes pieces of information and connects them to one another. This is important because it allows Google to understand the intent behind searches and to offer relevant results.
Part of the Google Knowledge Graph is knowledge panels and cards that you've seen when performing searches yourself. These are tools that boost high topical authority sites to the top to be featured on SERPs. This is the ultimate goal.
Hummingbird
Hummingbird is Google's advanced algorithm that was launched back in 2013. The goal of Hummingbird is to give Google the ability to evaluate and analyze language within your website, as opposed to relying almost entirely on keywords and backlinking to determine search engine ranking. Hummingbird helps Google understand user intent, to give the most relevant search results. For example, if someone runs a Google search for, "what age should I feed my baby peanuts?", Google can understand that the user is looking for advice on "baby food" or "food allergies."
How to increase authority with your SEO strategy?
Now that you understand how important building SEO domain authority is on your site, let's take a look at how to integrate these concepts into your SEO strategy.
Building vs. Buying
When creating a new website, companies need to look at the benefits of building vs. buying. Building domain authority takes time and work, lots of it.
In certain cases, it may be best to simply purchase an existing domain and to benefit from a site with website authority, high-quality content, and website authority.
Buying strategy
Buying is a strong strategy for brands looking to branch into new markets with strong market players. For example, if an established exercise brand wants to branch into the dieting space, the competition will be fierce. Therefore, after running extensive research on organic traffic for brands in the dieting world, the brand may decide to purchase a potential competitor, in order to raise authority almost immediately.
Building
Building brand authority from scratch is a long, but important, process. As we've discussed, marking your own way in your market and proving your brand as an expert, will help your website soar to the top of the SERPs.
How to build domain authority strategically
Backlinks
Backlinks, as we've discussed, are the basis for a high domain authority score. It's important to not only generate a high number of backlinks but also to make sure that they are high quality and relevant. Don't forget: quality is just as (if not more) important than quantity. Reach out to potential brands that may be interested in featuring your brand (for example in a listicle) and don't forget to link to others. Hopefully, they'll be happy to return the favor!
Guest posts
Featuring guests, especially ones with their own authority and following, is another way to establish yourself in an industry. You can also guest post on relevant sites with relevant traffic. It's important to choose wisely for featuring and being featured in this manner.
Domain authority: your secret tool to getting to the top of SERPs
We know, there are a lot of factors to take into consideration when creating the best SEO plan. Conducting competitor research to understand your domain authority in context should be a central part.
Ready to strengthen your domain authority and topical authority? Watch our webinar:


Domain authority FAQs
What is domain authority?
Domain authority measures how strong your website is compared to other websites. A website with a high domain authority is more likely to rank higher on search engines and receive more traffic.
Is domain authority important?
Domain authority is important as it can give you valuable insights into your organic traffic. For example, if your domain rating is low, you can analyze your website to reveal which areas need improvement.
How can I improve domain authority?
You can improve your domain authority by creating a link-building plan. This should include quality backlinks to other sites, which will provide them with a reason to feature you on their sites.
This post is subject to Similarweb legal notices and
disclaimers
.
Wondering what Similarweb can do for you?
Here are two ways you can get started with Similarweb today!