Similarweb's newest report analyzes Europe's leading job sites in five countries — Germany, France, the UK, Switzerland, and the Netherlands — and how they have changed from April 2015 to April 2016.
The report provides actionable insights for online marketers, business researchers, and SEO managers who are looking to understand how online job sites have changed in the past year. The report details changes in traffic sources, desktop and mobile traffic, and the most searched-for cities in Germany, France, and the UK.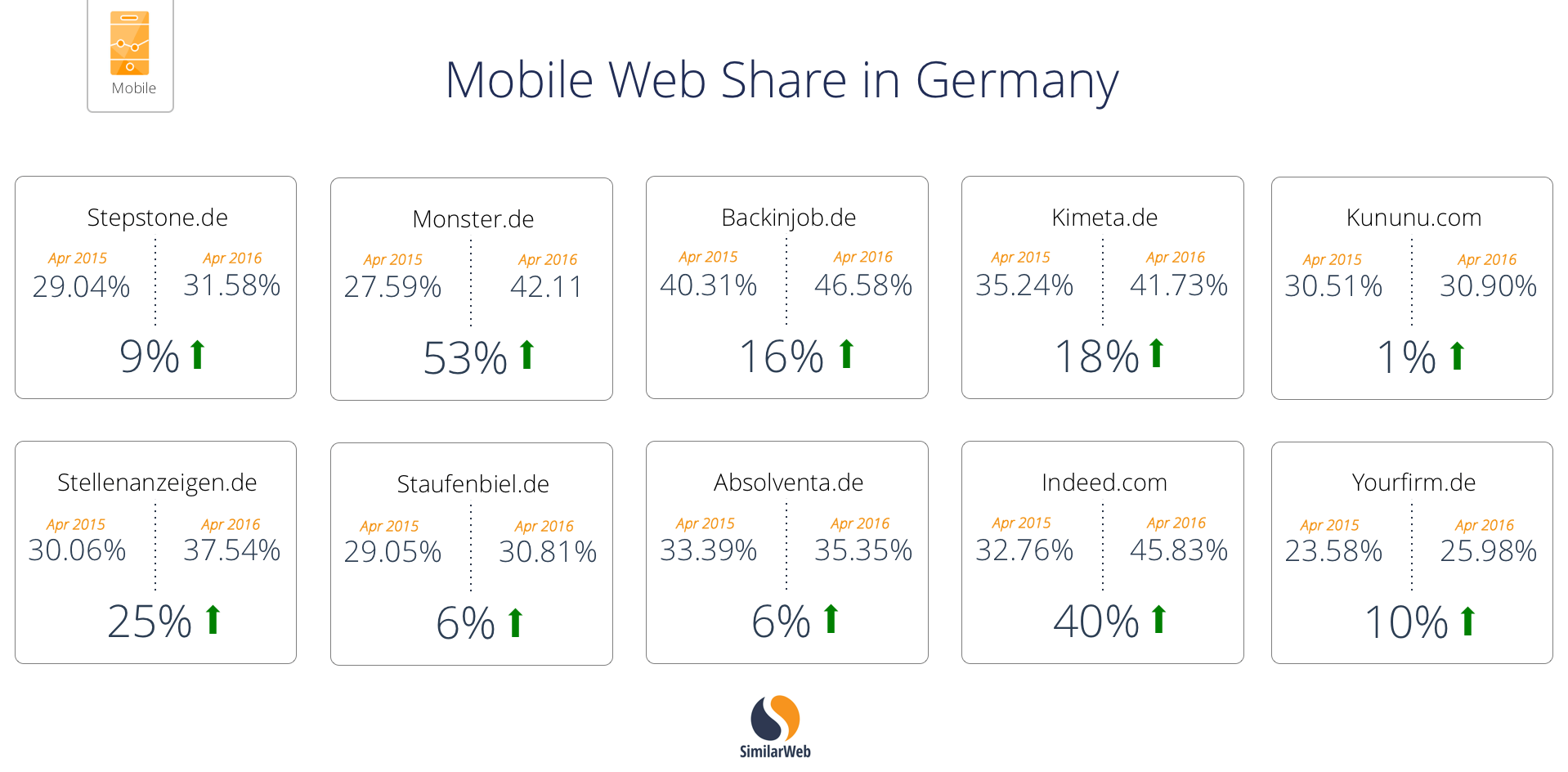 Report highlights include:
Download the report to find out more!